Tennis: Predicting the Big 4's Australian Open
Clive Brunskill/Getty Images
Last year, the semifinals of the Australian Open was comprised of three members of the Big Four: Novak Djokovic, Roger Federer and Andy Murray, with Rafael Nadal having been beaten in the quarterfinals by Ferrer. While a few years ago the obvious choice to make the finals would have been Roger, it was Novak and Andy in the title match, and both would go on to have stellar years (though Andy would not take a slam).
This year, though, all seem to be suffering from some sort of injury in the build up to the event. Roger has an ailing back, Novak's shoulder has been bothersome, Murray is limping and Rafa's left shoulder hasn't looked 100 percent.
Even so, they're still the greatest threats and strongest Grand Slam candidates, and this article will examine my opinion of how their first slam of the year will go.
Andy Murray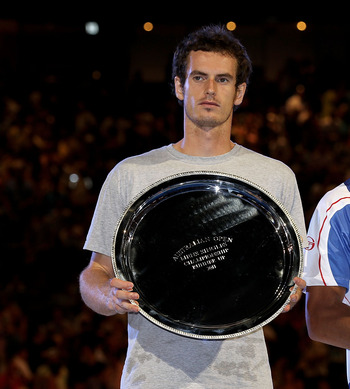 Clive Brunskill/Getty Images
The Australian has always been the Brit's best tournament, having made two finals there, and if the limp doesn't become serious, expect this year to be a solid run for him again.
The courts play slower than at the US Open, which caters well to his retrieval skills and backcourt athleticism. If the draw opens up in his favor as it did last year, the finals are well within his reach.
However, I don't believe he can take the title. Murray has shown time and time again that the biggest stage proves difficult for him, as he tends to play too passively and let the outcome be entirely dependent on his opponent's racquet.
There is the precedent of Ivan Lendl, but I don't believe there are any players out there who didn't even manage a set in their first three finals appearances. Look for Murray to reach the semis or finals, but not to have his name engraved on the trophy.
Roger Federer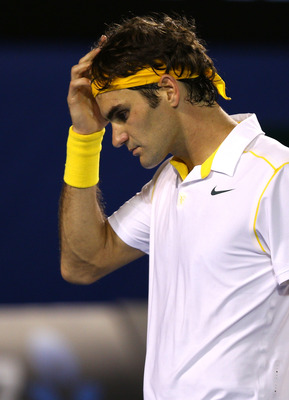 Mark Dadswell/Getty Images
The back has been seemingly the only injury problem that has affected the Swiss during the entire course of his career. It hurt him at Wimbledon in 2010, where he suffered a four-set loss to Tomas Berdych after having won the title there six times, and if the issue is similar now, then it does not bode well for this tournament.
The Australian has always been a good event for him, but he hasn't played as well there as he has at New York or the All England Club. Expect him to make at least the quarterfinals (I don't see that streak being broken any time soon), but not for this to be his next slam title.
Rafael Nadal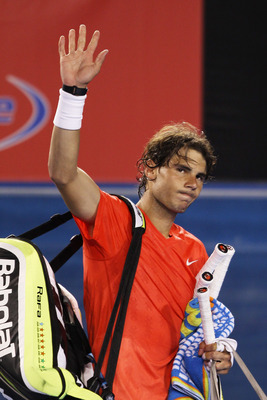 Clive Brunskill/Getty Images
Injury had a largely detrimental impact on the Spaniard's 2011. He wasn't 100 percent at the Australian Open, where he suffered a loss to compatriot David Ferrer (a player whom he had owned prior to that), and at Wimbledon he was hindered by an awkward fall, which required medication that numbed his foot and may have contributed to his loss.
Injuries from the end of the year hard-court circuit tend to carry over into the Australian Open for the Spaniard, and this year looks no different. Even when he won the event in 2009, his knees were problematic, and the title seemingly drained him as his rest of the year was lackluster.
Look for Nadal to make the quarterfinals but to be eliminated around then, because I don't see this being a great tournament for him.
Novak Djokovic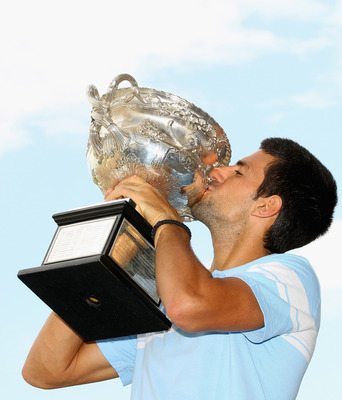 Mark Dadswell/Getty Images
Djokovic is the healthiest looking among the four, and right now the hottest as well. There doesn't seem to be anything that can stop him if the other three are below their best, and the event right now looks like it's his to lose.
It was his first slam title in 2008, and the one last year that started the best year of his career and one among the most dominant in history. Look for the Serb to take the title this year and for there to probably be a surprise finalist, much like Baghdatis in '06, Gonzalez in '07 and Tsonga in '08.
Keep Reading