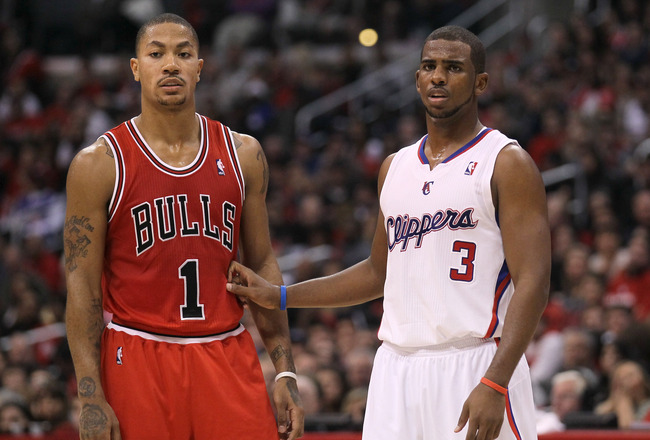 Stephen Dunn/Getty Images
When examining each position in the NBA (Point Guard, Shooting Guard, Small Forward, Power Forward, and Center) it becomes apparent that not all positions are created equal and that some offer a larger amount of talented players than others. Although each position tends to play a different role on the court, it seems that most of the players we consider stars fall into certain positions.
NBA stars have a certain way about about them. They have a sort of swagger that other players do not. They are players more popular than the rest and have a knack for igniting the crowd when they make great plays on the court. They are not just known in their teams city, but known all over the country. I could sit here and talk statistics about each player, but that does not define if a player is a star or not in this league. When you see a player who is a star in this league, you just know they are a star.
Keep Reading