NFL Wild Card Predictions 2012: Picks Against the Spread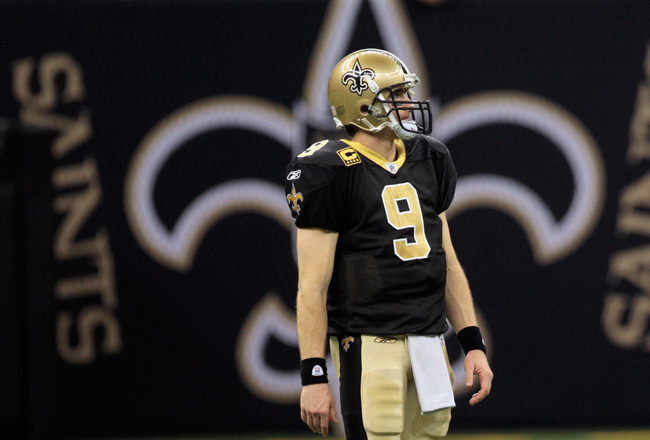 Chris Graythen/Getty Images
The NFL Wild Card Weekend is always difficult to prognosticate. Look at last year, when the Seattle Seahawks were 10-point underdogs (at home, mind you) and defeated the defending Super Bowl champion New Orleans Saints.
In a game that had many hints that you should bet on Seattle, broad ones like Seattle's raucous home crowd and subsequent stellar home record, as well as the huge disparity in spread, many people chose New Orleans because it seemed like the obvious choice.
It was, and the Saints still lost. That is why hopefully with my picks, I can help you make smart choices in your picking and you can keep your house afterward.
Here is my attempt:
HOUSTON -3 over Cincinnati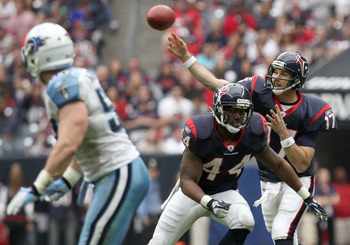 Thomas B. Shea/Getty Images
I didn't think Houston would have a chance in the playoffs, essentially because of the two-headed mutant of Jake Delhomme and T.J. Yates bobbing around at quarterback.
To my horror, they ended up with a great first-round matchup, playing a team that has had trouble beating quality teams. Cincy's quarterback, Andy Dalton, has also slowed down as of late after his initial coronation as franchise savior sometime in November.
The Texans shouldn't go much further in the playoffs, but their excellent defense will allow them to see another day, albeit one that will probably end with pain and suffering.
Detroit +10.5 over NEW ORLEANS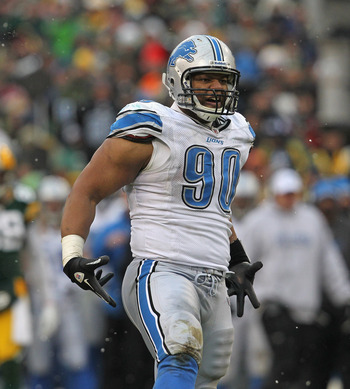 Jonathan Daniel/Getty Images
As my esteemed colleague Josh Zerkle noted, it is really hard to successfully cover 10.5 points, especially during the playoffs. Detroit has the offense to keep up with New Orleans, and potentially the defense to slow them down.
Although the Detroit discipline factor has proven to be huge this season, I don't think that will be a huge deal barring a cataclysmic breakdown of biblical proportions. Like Ndamukong Suh summoning a demon from the pits of hell to attack Darren Sproles.
It wouldn't shock me if Detroit won this game, but it would if New Orleans blew them out. My football analyst skills are on the line here, according to me.
Atlanta +3 over NEW YORK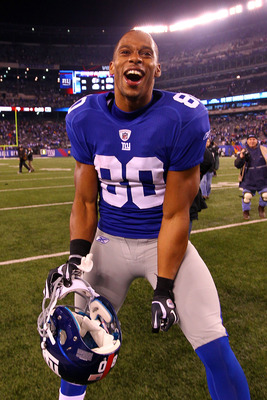 Al Bello/Getty Images
The Giants are too bipolar for me to trust them in the playoffs, although the Falcons aren't a whole lot better in their own right. I feel like the Victor Cruz Samba Phenomenon will end during this game, and the Falcons will win pretty decisively.
As you can probably tell, I am picking this game blindly and praying I am right. This game truly is up in the air, and anyone can win.
Pittsburgh -7.5 over DENVER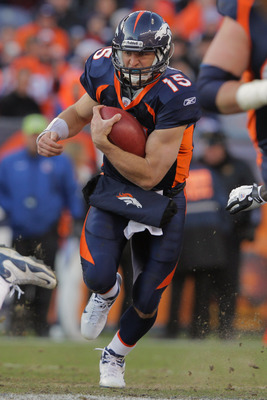 Doug Pensinger/Getty Images
It's always an odd thing to see the home team as a one-touchdown underdog, but Denver is no ordinary team.
Tim Tebow plays quarterback for them, in case you didn't know. Pittsburgh is missing Ryan Clark at safety and Maurkice Pouncey at center, but that shouldn't deter the Steelers from going into Denver and possibly causing John Elway's head to explode.
Tebow hasn't faced a defense of Pittsburgh's caliber yet, and if all goes according to plan, his future in Denver could be in jeopardy after this game. Pittsburgh is not going to allow Tebow to run at all, and any wobbly spiral will be bait for a defense that finished last in turnovers created.
The Steelers are going to win is what I guess I am trying to say.
Keep Reading