Brandon Knight Injury: Pistons Star Rookie Limps Off After Scary Ankle Injury
January 7, 2012
Mike Stobe/Getty Images
If there's one player the Detroit Pistons don't want to suffer an injury, it's rookie point guard Brandon Knight. They're counting on him to develop into something special.
Bad news, Pistons fans. Knight suffered an ankle injury during Friday night's game at the Philadelphia 76ers.
Via Pistons radio personality Matt Dery, here are the gory details: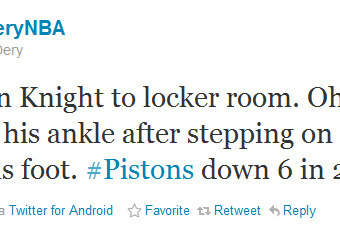 Yikes. And of course, a nasty ankle injury would happen in Knight's first career NBA start.
There is, however, good news to report. I'll let Pistons radio voice Mark Champion pass that along: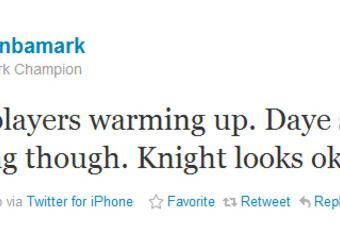 The news would get even better, as Knight was able to play right out of the gate at the start of the second half.
Still, you naturally have to worry if this could be the start of a recurring problem, a la Golden State Warriors guard Stephen Curry. Regardless, you can rest assured that opponents are going to put Knight's ankle to the test. He could be looking at a long, achy season.
Obviously, the Pistons are hoping for the best.
Though he hasn't yet taken on a heavy workload, Knight has played pretty well in the early goings of his rookie campaign. He came into Friday night's action averaging 10 points and just under three assists per game. With more minutes, those numbers could get even better.
Knight was starting on Friday in place of Rodney Stuckey, who's out with a groin injury. Before he had to leave the game, he had six points, four rebounds and an assist.