NFL Playoff Predictions: Wild Card Teams That Will Make Run at Super Bowl
January 6, 2012
Justin K. Aller/Getty Images
The playoffs are when the records are reset and everyone startrs the postseason at 0-0. Every team is on a level playing field, which makes it easy for a Wild Card team to go on a three-game winning streak that enables them to make the Super Bowl.  
These two Wild Card teams have an excellent chance at winning three road games, sending them to this year's Super Bowl in Indianapolis.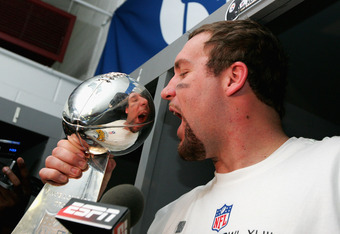 Al Bello/Getty Images
The Steelers have won three road games before as a Wild Card team to the Super Bowl. They did this when quarterback Ben Roethlisberger was playing in just his second year and was still a quarterback that managed the game, while the offense relied on the running game to score points.  
However, this year, as the No. 5 seed in the playoffs, Roethlisberger has evolved as a quarterback that can win games by himself, instead of relying on a running game. Since that Super Bowl season in '05, Roethlisberger has never had a season where he passed for less than 3,000 yards or threw less than 300 passes, like he did in his first two seasons.  
He will have to lead this offense to win these tough games, since the Steelers lost their starting running back, Rashard Mendenhall, to a season-ending knee injury.  
With the evolution of Roethlisberger as a quarterback, plus the Steelers defense coming into the playoffs as the No. 1 defense in the AFC, they will go on the road to win three straight games, thus making their fourth Super Bowl in the last seven years.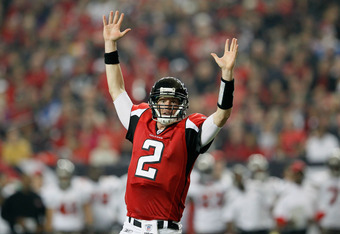 Kevin C. Cox/Getty Images
The Falcons have not had any playoff success with Matt Ryan as their quarterback. This will be his third trip to the playoffs in his first four years. However, in each playoff game, Atlanta's defense has fallen apart, and Ryan has thrown costly interceptions when trying to play catchup.  
These playoff woes will change this year, since the Falcons come in with a better defense than they had in Ryan's first two playoff trips.  
In '08, Atlanta's defense ranked 13th in the NFC in total defense and 11th in defending the pass. The outcome of that game was Kurt Warner and the Arizona Cardinals ripping them for 30 points.  
In '10, Atlanta had a better defense, ranking No. 8 in the NFC. However, they had a passing defense that ranked 11th. Aaron Rodgers and the Green Bay Packers offense decimated the Atlanta passing defense by scoring 48 points in a blowout win.  
This year, Atlanta's defense is among the best in the NFC, ranking fourth, with a passing defense that ranks seventh. This will help keep the prolific passing offenses in the NFC off of the scoreboard while not putting pressure on Ryan and the offense to play catch-up. 
Super Bowl Matchup 
The Steelers and Falcons both have quarterbacks that can score whenever they are on the field and have defenses that can shut their opposition down.  
They will go on the road for three games and come away with big victories, leading them to a great showdown in Super Bowl XLVI.