Under Armour All-American Game 2012: Can Michigan Land OT Josh Garnett?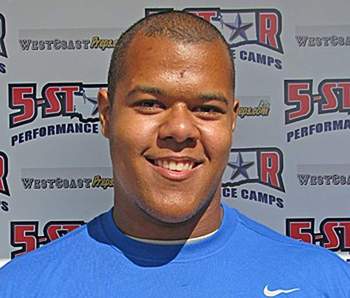 The Under Armour All-American Game will be played tonight, and it will feature some of the nation's best high school football players, including offensive lineman Joshua Garnett.
He is a 6'5" 275 pounder from Washington and is widely considered to be one of the top 10 offensive linemen and one of the top 50 overall players in the country. Michigan fans are hoping he will commit to play his college ball in Ann Arbor, Mich.
Here is a breakdown of his recruitment.
Scouting Report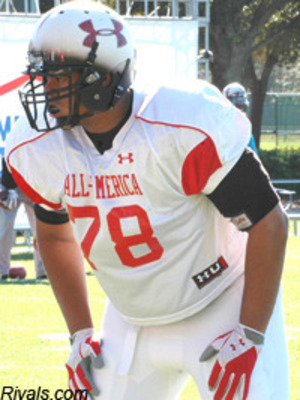 Garnett is easily one of the most ferocious offensive linemen not just in this recruiting class but in recent years. "Every play I was looking to start a fight!" he told The Detroit News. "I had to tone down my personality. My junior year I was throwing punches. I was just looking for a fight on the football field. I'm like Suh, but on offense."
He thrives as a run blocker, where he can use his relative quickness to block both defensive linemen and linebackers. He feels that the best position for him is at offensive guard, but he would need to add more weight. Indeed, his posted weight fluctuates from 275 to 300 pounds, depending on which recruiting site you look at.
Garnett is technically sound and is one of the smartest players in this class, boasting a 3.87 grade point average and plans on majoring in biochemistry.
Teams in the Mix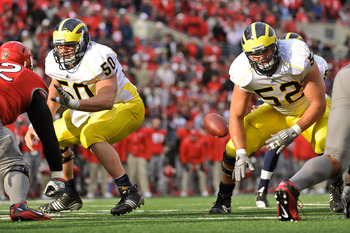 Jamie Sabau/Getty Images
Many schools want the talented and intelligent Garnett, but he has narrowed his choices down to Stanford, Notre Dame and Michigan.
Stanford is the closest school to him, and that could certainly be one of the big factors in his decision process. He has also stated that all of the schools still in the running are on the same level academically, so Stanford shouldn't get any extra points for its prowess. Outside of the proximity, he doesn't appear terribly excited about going to school there.
Notre Dame is in Garnett's top three, but nothing indicates he will be playing his ball in Notre Dame at this time.
Michigan wowed Garnett when he visited. In nearly every interview with him, he talks about the school extensively and in glowing terms. His good friend Erik Magnuson has also committed to play in Ann Arbor, and the team just won the Sugar Bowl under new head coach Brady Hoke.
Prediction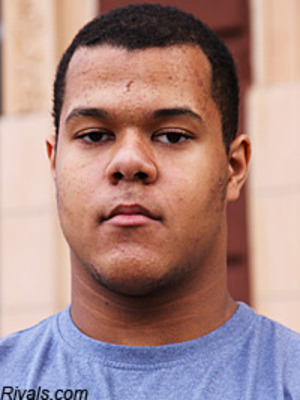 Garnett's official visit to Michigan likely sealed the deal. Once you get to see all of 115,000 fans cheering from the field, it's hard to then go back and play for a team like Stanford. With Magnuson also committing there, the qualms about leaving the west coast should be put to rest for both him and his family.
Unless something drastic happens in the coming weeks, expect him to be playing in maize and blue next season.
Keep Reading

Michigan Wolverines Football: Like this team?