Orange Bowl Halftime Show: Twitter Reacts to Train's Lamest 10 Minutes
January 5, 2012
The Orange Bowl was explosive and filled with entertaining moments, until halftime. 
That is when Train went on stage to deliver an eye-gouging performance for the hundreds in attendance. I may be laying it on thick, as not everyone tried to gouge their eyes out. 
Here is a breakdown on how the wonderful world of Twitter saw the performance. It is filled with far more engaging moments than were ever delivered in those few short minutes between the teams played. 
Train sang a medley of hits that I am sure all of you have on repeat, and here is how it was seen. 
Let us begin with an apology tweet. Well, we accept, but only after much thought.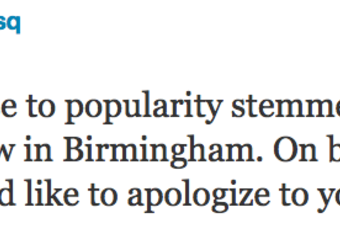 Faux Carl Winslow has a tweet that made me giggle.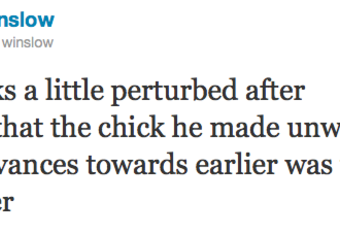 To this tweet, I say if they were, I wish they hadn't been.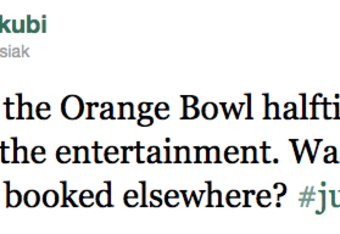 This tweet is a simple call for justice I agree with.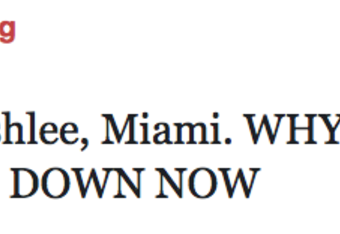 To this tweet. I say, yes they would.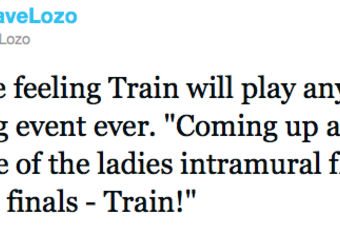 Sadly Tweep, I believe it is.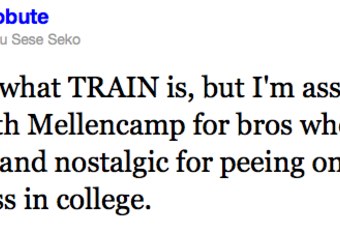 Oh, I like this tweet. In fact, I might love it.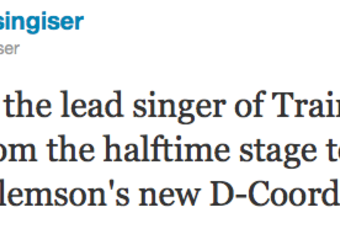 Clemson has showed no defense and is getting scored on at a hilarious clip. Enter this tweet.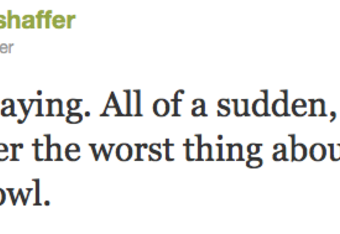 It's always nice to see such vitriol in tweet form for a one-hit wonder.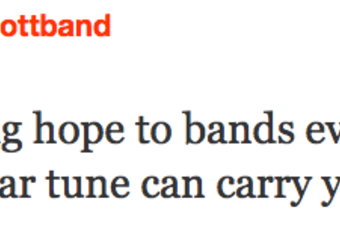 Goodness. We shall end with this tweet.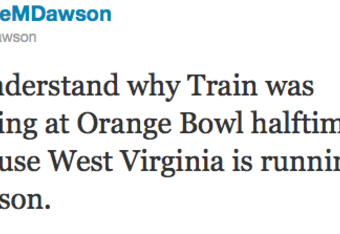 And so concludes the lamest few minutes of my life. I once agreed to be dressed fully by my father in sixth grade. This included prescription glasses that were shaded, and this was a worse moment for me by far. 
Now, when someone asks you where you were when Train played the Orange Bowl, you can say, "how the crap do I know?" Because you won't remember.