WWE/TNA Roundtable: Who Is the Most Valuable Veteran for Their Company?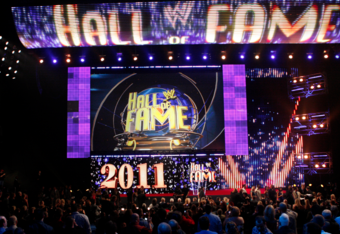 photo by eveywilson.com

That's right, the WWE/TNA Roundtable is back again, to a thunderous ovation from the crowd!
Seriously, though, it's good to be back, and after the holidays all of the Roundtable Posse is primed and focused on the task at hand!
Working a team name here, by the way. Any ideas, just shoot them to us!
This week, we have the chosen the topic of "Most Valuable Veteran." This is not necessarily based around the best guy, or the biggest star, but is centered more on the veteran offers who the most to their company. He provides those certain intangibles that just cannot be taught, and relies on wisdom that only a worker with years of experience has.
Granted, being a veteran does not guarantee that a guy is contributing to the overall product, the painful truth is that some are doing nothing but just taking up valuable space. Overstaying your welcome is unfortunately a sad truth in the business.
But, for all of the veterans chosen here, the name of the game is professionalism. They stay because it's good for the business, and it's good for those around them.
We unfortunately do not have Daniel Massey with us this week, but he will be back next Monday. Tonight, it's myself, along with Jon Fisher, Kevin Berge and David Levin, who bring you four different choices, coming from four different points of view. You may agree, you may disagree, but we always welcome the debate, so feel free to leave your comments!
How about The Roundtable Fave Five?
Eh, it's still a work in progress.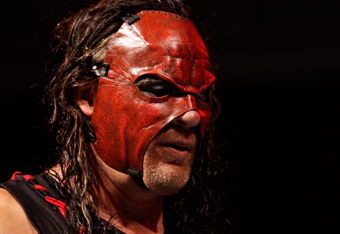 David M. Levin
Gentlemen, I think we have all reached the proper accord that in their own right, all of our wrestlers have in one way or another become a big part of the locker room in either the WWE or TNA. Each in their own right have helped within the organization.
Which is why I chose Kane as the Most Valuable Veteran in the WWF.
Glenn Jacobs made his first television appearance as Dr. Isaac Yankem DDS, Jerry Lawler's private dentist in 1995. Since then, he has been part of the machine that has become the standard in wrestling.
What makes Jacobs and the Kane character so valuable is what he brings to the business besides a hulking figure who can scale the top rope and stand toe to toe with the likes of Undertaker, Mark Henry and Big Show, is a work ethic that makes him an elite talent.
We as fans and writers make such a huge deal out of the fact the young talent is being wasted in the WWE. Wrestlers who we know would excel and succeed are not getting the push they need (Drew McIntyre, Joe Hennig, and until recently, Dolph Ziggler). But Kane is not just a veteran who gets the big push when he needs it. He also have the ability to sell like few others and out over the up and coming superstars.
He was instrumental in helping to put over future stars in Sheamus and Wade Barrett. And, judging by what is going on recently on Raw, it could be that Kane helps others with their climb up the WWE ladder.
Kane is the consummate professional. He works at his craft, always leaves it in the ring and when he arises from the dead, you never know what kind of storyline you will get with him. His current work with John Cena is going to have a profound effect not only on Cena's future, but his own.
At 45 years old, Kane appears to be great shape and the new character mask and angle give us reason to believe he will be around for a few more years. That is good news for the fans, the management and the locker room. He can only help make the product better with his knowledge and skill.
Ric Flair once said he would not have been the champion he was if it were not for the likes of Ken Patera, Dusty Rhodes, Wahoo McDaniel and Harley Race. Wrestlers in the WWE will at one point say they are a better wrestler for having known and worked with the man they call Kane.
This article is
What is the duplicate article?
Why is this article offensive?
Where is this article plagiarized from?
Why is this article poorly edited?
Kevin Berge
TNA loves bringing in new stars or, should I say, they love bringing in old WWE stars. Many of TNA's biggest stars are former WWE veterans. However, while that is not a great position for the company, the obsession with WWE talent did bring them their most important veteran.
In fact, it brought TNA one of the most important stars in professional wrestling's history: Kurt Angle. Possibly the greatest wrestler of all time. A man that made ever Shawn Michaels and the Undertaker step it up a notch just to compete with him.
Angle is far and away the most important TNA veteran on the roster. In fact, he is probably the most important currently active professional wrestling veteran. Over his years on TNA, Angle has led the company to more success than Hulk Hogan or Ric Flair ever could have. Angle has made the championship mean something while also putting over young stars ranging from AJ Styles to James Storm.
This man is possibly still the best wrestler in the company, yet he never feels overpoweringly present. He just fits where he is needed while still being possibly the biggest star for the company.
Angle makes young stars look like veterans. He makes rising stars look like they are already at the top. At the same time, he can still put on the best match of the night almost consistently unless AJ Styles is in top form.
I know RVD could be said to be doing the same thing, but even huge fans of RVD will probably admit to two things: Angle is a better wrestlers, and RVD has never been a huge star for mainstream promotions.
RVD will always be loved and respected by many especially ECW lovers, but he will never be the consistent performer and star that Angle is.
At the same time, Sting is almost the same. He is a good and loyal veteran, but most would rather see Angle in the main scene. Why? Because he still fits there. Angle doesn't even feel like the old star he really is.
Seriously, at 43 years old, this man wrestles like a peaking veteran in his mid-thirties, and he plays the roles stars that age would be expected to play.
Angle is a legend. An underrated icon. Beloved by many especially the wrestler he has performed with. His ability and instincts still exceed nearly every other star out there, and he is one of the lead stars of the program.
He is an amazing veteran who does more for TNA than any other star including the younger talent. Oh it's true, it's true.
This article is
What is the duplicate article?
Why is this article offensive?
Where is this article plagiarized from?
Why is this article poorly edited?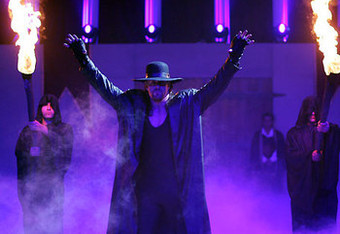 Jon Fisher -- The Undertaker
World Wrestling Entertainment and Impact Wrestling consist of a roster complied from people all around the world. That roster has specific pieces that add to the proverbial puzzle. Some are newcomers ready to make an impact, others are established starts always putting on a show and then the veterans come into play.
This roundtable is attempting to find the most valuable veteran in professional wrestling right now. You can look no further than the McMahon camp and find Mark Callaway as that man.
A man with all the respect and legendary tales more than anyone in World Wrestling Entertainment, he has made a true impact on all of his fans and peers. Taker has more of a responsibility than most veterans in the business.
As a professional, he has seen and done it all. A streak that is insurmountable, an accomplishment list that will never be exceeded and a demeanor that is respected by all in the business, Undertaker fits the mold to perfection.
His bouts with Shawn Michaels, Triple H, Edge, Batista and many veterans and hall of famers along the way, Taker triumphed them all.
To be a veteran in this business, you must have the key "ingredients", if I may.
1. Clean record (as in no trouble)
2. Is willing to put over young stars
3. Does his talking inside the ring
4. Longevity in the business
If I missed one, please tell me, but those are the factors needed to be a well-respected veteran in this business.
He never has used his power as a veteran unwillingly or in a certain fashion that would skew your viewpoint on the man. It is very difficult to find a veteran who fits all of the criteria. Kurt Angle has had problems with drinking and driving.
As for the other participants such as Kane and Sting, they are also anomalies to the rule, but Undertaker is head and shoulders above all of them.
The Undertaker has made strides incomparable in this business. He will be remembered for his contributions in and outside of the ring. Mark Callaway is the most valuable veteran in this business.
Wrestling is art, therefore art is passion.
This article is
What is the duplicate article?
Why is this article offensive?
Where is this article plagiarized from?
Why is this article poorly edited?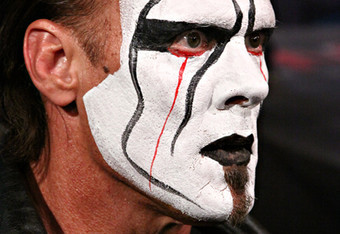 Tom Clark
Good to be back guys, hope everyone had a great Christmas, and an even better New Years!
Now, you folks know how we roll on the Roundtable, and since it's my turn, let me hit you with one that you may not be expecting.
For me, Sting is the most valuable veteran for his company. That may not be the popular choice, especially with Kurt Angle and Rob Van Dam in the locker room, but stick with me, and let me tell you why.
Sting is at the end of his run, I think we can all agree on that. He's had a Hall of Fame career, and at he is a walking legend at this point. While he's still in pretty good shape, and has held up better than some other guys his age, the truth is he has nothing left to prove, and nothing left to conquer in the business.
Yes, I know, WWE is still there, waiting for him, if he ever decides to go. But last year was the prime opportunity for him, and the deal did not happen. So, there's no use hanging onto that, because as it stands, it remains a pipe dream for fans.
But, in TNA, he has the chance to give back, to help open doors for the younger talent. He is doing the same thing that was done for him back in the NWA. Sting is an old school worker, and he understands tradition. He has to be considered an asset in the company.
Again, I know Angle and RVD are two guys who are still getting it done in the ring, and can go on a main event level consistently. Putting their names on the marquee is a big deal, and whatever ratings TNA is getting, can only be helped by that.
But Sting is the workhorse that they have gone to so often in the past, and despite how many fans may feel about that, the fact is, he is a proven commodity with instant name and face recognition.
He helps bridge the gap between fans my age, and the younger generation, and that is just invaluable for a company attempting to grow and get a stronger foothold in the business like TNA.
Sting is the Shawn Michaels of TNA. He is the goodwill ambassador, everyone loves him, and no matter what sort of crowd they put in front of him, he is over to the max.
Add to this the fact that he chose TNA over WWE, and for me it's a slam dunk as to who the most valuable veteran is. I mean, guys, he CHOSE TNA over WWE.
I know, the reasons that Sting has always given as to why he has not signed with Vince McMahon, his feeling that he would be buried, plus the content that WWE has historically presented has been against his own personal standards.
But, with WWE constantly looking for that instant ratings win, I have to believe that every step would be taken to ensure that his run would be featured, and that both sides would look very good in the process. Plus, their content has been cleaned up to the point that Sting's own personal objections should not even be into play now.
So, what really stopped him from going to WWE? Perhaps he felt as though TNA was the best place for him? Sounds crazy, but if that is the case, then that speaks volumes about him as a person, and as a professional. He is doing the right thing by TNA, though he could clearly go anywhere, at anytime, and take the healthy payday.
It's for all these reasons that I feel Sting, when considering the size of TNA and what they offer, is by far the most valuable veteran.

This article is
What is the duplicate article?
Why is this article offensive?
Where is this article plagiarized from?
Why is this article poorly edited?