Wisconsin vs. Oregon: 5 Things We Learned from the Rose Bowl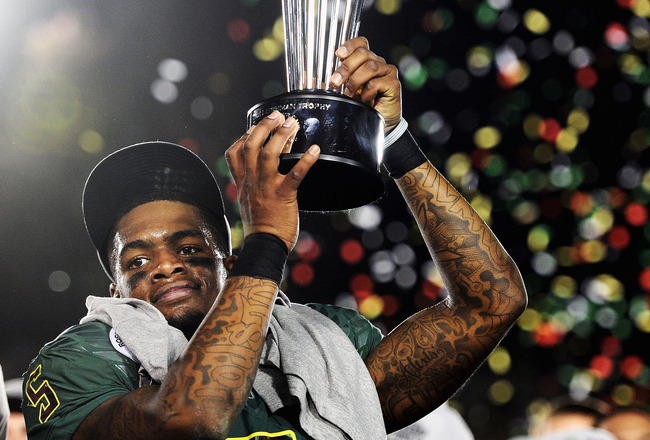 Harry How/Getty Images
For the second year in a row, the Badgers will be leaving Pasadena with broken hearts.
Despite the best efforts of quarterback Russell Wilson and running back Montee Ball, 10th-ranked Wisconsin fell 45-38 to No. 5 Oregon in the 98th installment of the Rose Bowl game.
Here are five things we learned from one of the more entertaining editions of the "Granddaddy of Them All."
Wisconsin and Oregon Were Evenly Matched
Jeff Gross/Getty Images
Most of the talk leading up to the Rose Bowl surrounded Oregon's speed and the notion that the Badgers wouldn't be able to keep up with the Ducks.
Clearly, that wasn't the case.
Wisconsin and Oregon traded blows all game long, and the outcome wasn't decided until the very last play.
Time Was Not on the Badgers' Side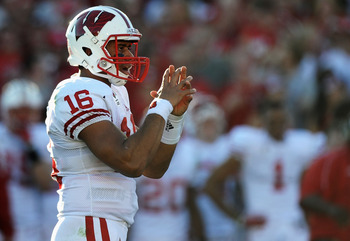 Harry How/Getty Images
At the end of the first half, a bizarre out-of-bounds play involving Wisconsin wide receiver Nick Toon left the Badgers with just six seconds on the clock and no real chance at scoring heading into the locker room.
Then, at the end of the game, Wisconsin quarterback Russell Wilson was unable to clock the ball deep inside Oregon territory before time ran out, ending play and giving Oregon the victory.
Both scenarios resulted in heartbreak for Badger nation.
Turnovers Kill
Jeff Gross/Getty Images
Unfortunately for the Badgers, the two signature plays from an otherwise impressive 38-point performance were a Russell Wilson interception late in the second half and a Jared Abbrederis fumble in the fourth quarter that all but iced the game for Oregon.
Without these two critical mistakes, Wisconsin might have held on and avenged last season's Rose Bowl defeat.
Bret Bielema Still Needs a Signature Win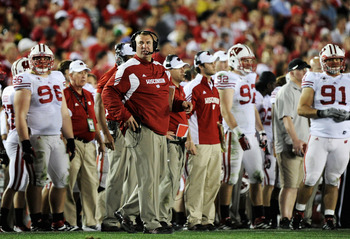 Harry How/Getty Images
Calls for Bret Bielema's dismissal are ridiculous.
Since taking over for the legendary Barry Alvarez, Bielema has guided the Badgers to a 60-19 record, including back-to-back Big Ten titles and two straight Rose Bowl berths.
However, that doesn't mean Wisconsin's head man doesn't still need a signature win.
Until Wisconsin wins a BCS game, Bielema's detractors will have plenty of ammunition and the Badgers will remain just outside the circle of college football's elite.
Oregon's Helmets Should Be Outlawed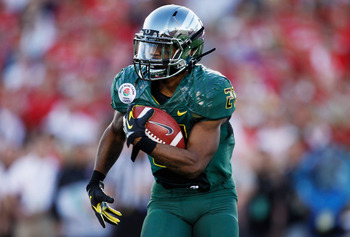 Jeff Gross/Getty Images
Imagine you're Nick Toon, streaking open down the field for a pass from Russell Wilson.
You look over your shoulder for the ball, and what do you see? A shiny, metallic helmet with a glare that's blinding.
The above mentioned scenario didn't happen and the Ducks' new helmets didn't appear to have an adverse affect on either team, but they were ridiculous.
It isn't hard to imagine the futuristic design providing Oregon with an unfair advantage at some point.
Keep Reading

Wisconsin Badgers Football: Like this team?