AFC East: Unsung MVPs By Team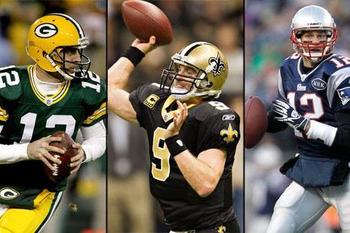 Mail it in, the NFL MVP will be one of these guys
The 2011 NFL regular season has come to an end.
With this, the typical end of season festivities have begun: the coaching carousel, the clarifying of the 2011 NFL playoff picture, Pro Bowl rosters are announced, Patriots fans start booking Super Bowl tickets (or buying them from Rex Ryan,) and the Bills, for the 12th season in a row, are playing golf. Soon we will eagerly await the onslaught of mock NFL drafts and begin the combine meat market.
Another sure bet is the start of prognostication over season awards.
This year you'd be hard-pressed to find a single person who doesn't believe the short list for NFL MVP goes: Aaron Rodgers, Drew Brees, Tom Brady.
But while the NFL is a quarterback-driven league, the following players were unheralded lynchpins of their respective franchises this season, whether the Pro Bowl voters recognized it or not.
They were chosen because they don't get the recognition they deserve, whether as a consequence of the position they play, the market they are in or the [lack of] success their teams saw this year.
Keep Reading