NFL Playoffs 2012: Dream Super Bowl Matchups Fans Want to See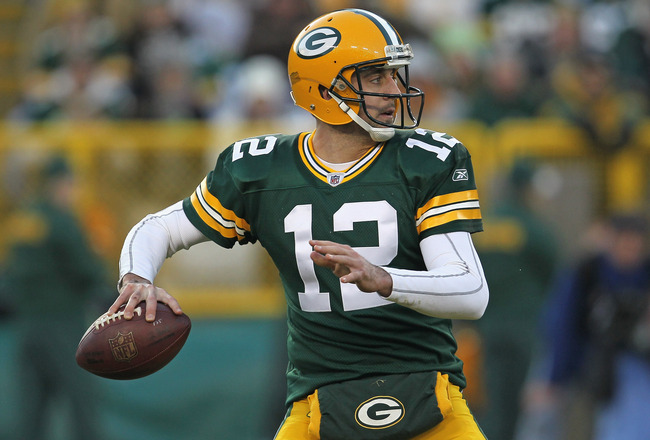 Jonathan Daniel/Getty Images
While the NFL playoffs are always an exciting time in sports, we all have our preference of Super Bowl matchups that we want to see.
If your favorite team is still playing, then you obviously want to see them in the big game. If you don't have any rooting interest and just appreciate the sport, you are doing a rundown of all the possible marquee matchups that we could see in Indianapolis on Feb. 5.
That is what we are going to examine for you right now: Dream matchups rarely happen in the Super Bowl because reality has a habit of getting in the way of things.
But, at least for now, there are a world of possibilities open to us. There are no shortage of great, intriguing matchups that have us salivating.
Here are the best potential matchups that we could see in Super Bowl 46.
New England Patriots vs. Green Bay Packers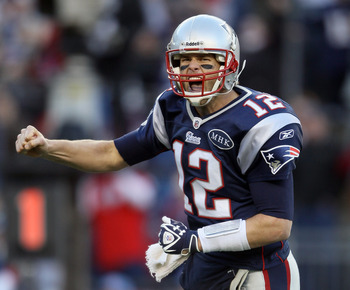 Elsa/Getty Images
This would be the Super Bowl to end all Super Bowls.
You have the New England Patriots, arguably the best and most successful franchise of this century, taking on the Green Bay Packers, who look like a dynasty in the making.
Bill Belichick, the surly genius that can win in the most dire of circumstances, against Mike McCarthy, the arrogant and outspoken leader of the best team in the NFL, will be a fascinating chess match of X's and O's.
But let's be honest: We want to see Tom Brady against Aaron Rodgers. Both quarterbacks had historic 2011 seasons and are capable of dominating games like few players have ever been able to.
No team moves the needle the way that the Patriots do, and the Packers have a loyal following throughout the country. If these two teams were to meet, it would shatter all previous Nielsen television ratings records that have come before it.
New England Patriots vs. New Orleans Saints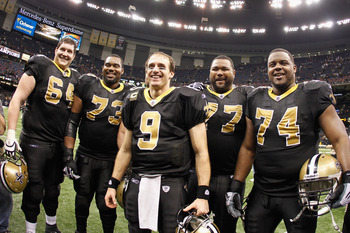 Chris Graythen/Getty Images
Everything that I said about Aaron Rodgers in the previous slide, you can just transfer that over here and replace the name with Drew Brees.
In fact, you could make an argument that Brees was more dominant this season than Rodgers. He finished with more passing yards, touchdowns and a better completion percentage, although he played in all 16 games and Rodgers sat out the season finale.
The current record for most combined points scored in a Super Bowl is 75 between the San Francisco 49ers and San Diego Chargers. It would not be a stretch to say that a matchup between the defensively-challenged Patriots and Saints would fly past that total.
This would not be the best played Super Bowl ever, but Brady and Brees against each other would make it must-see TV.
Pittsburgh Steelers vs. San Francisco 49ers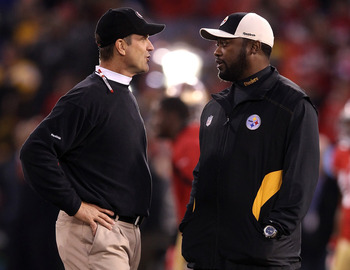 Ezra Shaw/Getty Images
A matchup between the Steelers and 49ers would be as much about their illustrious histories as it is about the things they have been able to do this year.
The Steelers have won the most Super Bowls in NFL history (six) and have been the model of consistency in a league that is designed to have all of its teams go through peaks and valleys.
The 49ers were the most dominant franchise in the NFL for nearly 20 years. From 1981-1999, they won at least 10 games every season and had five Super Bowl victories to show for it.
Jim Harbaugh made an immediate impact in his first year as head coach, and the Bay Area is dreaming of its first playoff victory since 2002.
These teams don't play a sexy style of football. They win because of their defenses. They both have playmakers on offense, but it would not be a high-scoring game, to say the least.
Fans of old-school, smash mouth football would love to see these two teams battle it out for the Lombardi Trophy.
Cincinnati Bengals vs. Detroit Lions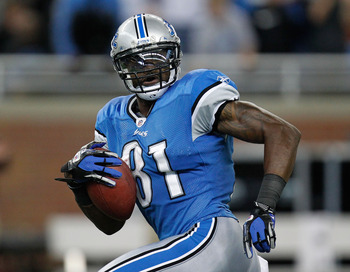 Gregory Shamus/Getty Images
This would be that dream matchup that fans aren't even aware that they want until it actually happens. But this is a fantastic Super Bowl game for one very big reason: It would be something new.
Don't get me wrong, I like all the Packers, Patriots, Steelers and Saints, but we see them there every single year. At some point, though, you would like to see someone new.
These two teams aren't quite at that elite level yet, but they have players who are already elite or are on the verge of becoming elite. Calvin Johnson, Matthew Stafford, Ndamukong Suh, Andy Dalton, A.J. Green and Jerome Simpson all deserve their moment on the big stage.
I think that it's still too soon to expect these teams to make it to the Super Bowl. But considering that these two teams, both of whom are used to being laughingstocks, will even have a chance to get there speaks volumes about the job of their front offices and coaching staffs.
Tim Tebow vs. Anybody
Justin Edmonds/Getty Images
Let's be honest: No one cares about anyone else on the Denver Broncos, so their potential appearance in the Super Bowl would mean nothing without Tim Tebow.
Regardless of how you feel about Tebow as an NFL player, he is a star unlike anyone else. Everyone has an opinion on him, be it positive or negative.
While the Broncos as a whole would not be ideal for the Super Bowl, Tebow would instantly make this one of the biggest and most talked-about games in the history of North American sports.
If you think that is hyperbole, check out the amount of traffic that Tebow gets on search engines like Google compared to any other player in the league. He led the league in jersey sales last year before he even took a snap.
The Broncos have almost no shot to play in the Super Bowl, but if they did, it would set off a firestorm—the likes of which we have never seen.
Keep Reading