NFL Playoffs 2012: The 5 Worst Tacklers in the Playoffs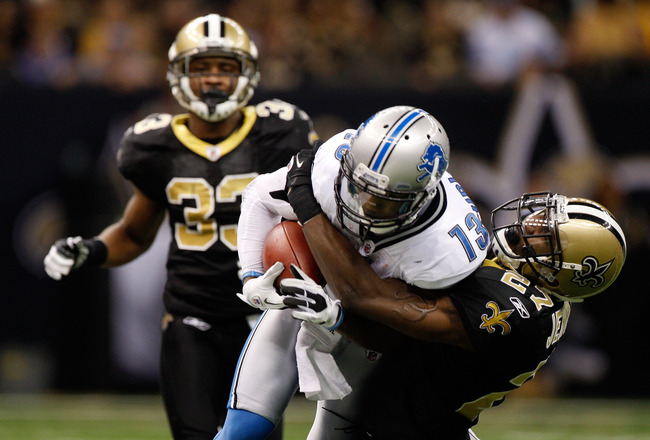 Chris Graythen/Getty Images
It is a good thing Deion Sanders wasn't counted on to make a game-saving tackle in his pro career.
While the Hall of Fame defensive back was great at making the key interception or return a punt for a score, his tackling skills left something to be desired. In fact, he avoided it at every cost.
In this day and age, you would think defenders would want to help their team with the "dirty" work of making huge tackles, stuffing the run at the goal line, and tracking down a receiver who just burned them on a 40-yard out pattern.
With all football players playing for the next big payday, making big plays is key to not only the success of their team, but for their respective NFL careers as well.
These players, however, have a hard time making that play and are some of the worst tacklers in the NFL.
Robert Ayers, Denver Broncos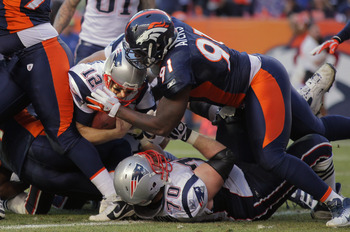 Doug Pensinger/Getty Images
Robert Ayers was the 18th pick in the 2009 NFL draft by a Broncos franchise still waiting for a return on their investment.
Ayers has 94 tackles in three full seasons in the league, and while the Broncos are improving on defense, Ayers still needs to show he was worthy of the first-round selection in the first place.
Ayers can play both defensive end and linebacker in Denver's defensive scheme.
Desmond Bishop, Green Bay Packers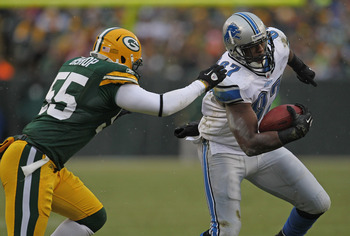 Jonathan Daniel/Getty Images
Just because you are the team with a 15-1 record and a record-setting offense, that does not mean you have an All-World defense.
Desmond Bishop is proof the Packers defense is one of the most lacking in the NFL.
Thank the good lord for Aaron Rodgers.
At times the linebacker has trouble covering running backs coming out of the backfield who are as big or as strong as he is.
In order to make a statement, Bishop and the Packers defenders have to make those kinds of stops.
James Ihedigbo, New England Patriots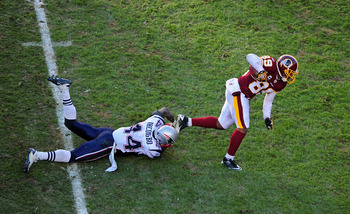 Scott Cunningham/Getty Images
A starter on the much-maligned Patriots defense, James Ihedigbo is a strange case.
With Patrick Chung returning to the lineup, this will help the New England secondary, but Ihedigbo needs to step up and make more stops.
He has more tackles in losses than he does in victories for the Patriots.
Malcolm Jenkins, New Orleans Saints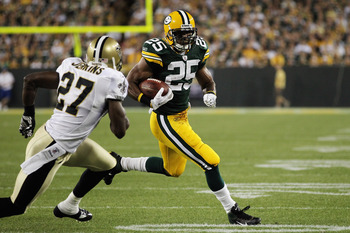 Jonathan Daniel/Getty Images
You would think that, being the 14th overall pick in the '09 draft, Jenkins would make more stops in the Saints secondary.
There are times when Jenkins looks like he is on an island by himself.
The Saints have such a prolific offense with Drew Brees that they can usually just outscore their opponents, but Jenkins' tackling and the entire defense needs to step it up to make it to Indianapolis.
Alphonso Smith, Detroit Lions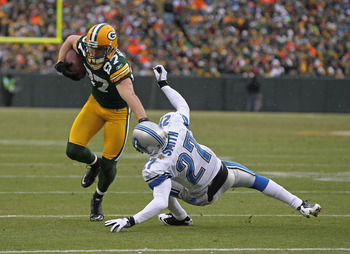 Jonathan Daniel/Getty Images
The Lions are the darlings of the NFL playoffs. The defense is much improved. The offense is out of this world.
And there are still defenders who have issues with tackling.
Alphonso Smith is a cornerback who only had 28 tackles during the entire regular season for Detroit.
And while he had three interceptions, Smith will asked for more against the Saints' fast-track receivers in their playoff clash Saturday in New Orleans.
Keep Reading