Creating and Breaking Down a Fantasy Lightweight Grand Prix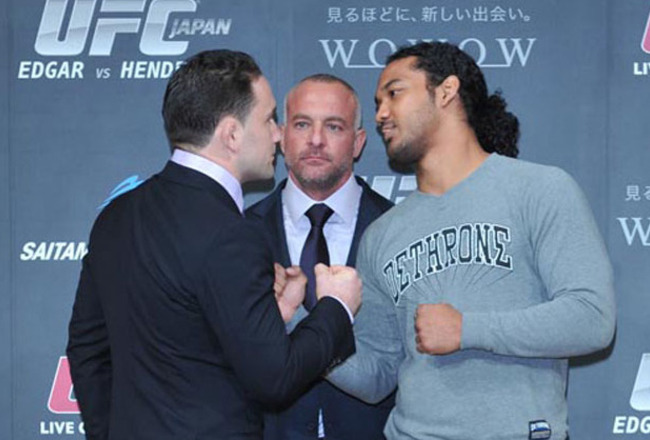 While it certainly comes with flaws, the tournament format is always intriguing to speculate about in MMA. As one of the most talent-rich divisions in the sport, the 155-pound division would provide one of the most entertaining and evenly matched tournament fields of any division.
Though the four-man flyweight tournament that is planned for 2012 will likely be the closest the UFC ever comes to putting together a tournament, fantasizing about potential tournament matchups gives us a better idea of where fighters really stand in a division.
The fairest way to put together any fantasy tournament would be to seed fighters based on their approximate ranking within the division. We have already done just that with the world's top eight lightweights, so move along to the next slide to view the first matchup this fantasy lightweight grand prix.
1. Frankie Edgar vs. 8. Jim Miller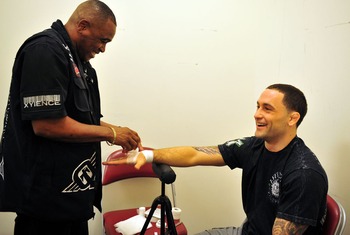 Josh Hedges/Zuffa LLC
In a rematch of a fight that happened before either competitor was even in the UFC, UFC lightweight champion Frankie Edgar and Jim Miller will kick off this fantasy grand prix.
The first meeting between Edgar and Miller ended in a unanimous decision win for the current titleholder, so the New Jersey native would be a heavy favorite heading into this bout.
Both fighters have improved drastically since they last fought in November 2006, but Edgar is the UFC champ for a reason. There is little evidence to show that this rematch would play out any differently than his first contest with Miller.
Edgar's wrestling would allow him to stay away from a grappling match with the jiu-jitsu black belt, and the champion's quickness and footwork would mean a long night in the stand-up department for Miller.
Edgar defeats Miller by unanimous decision.
2. Gray Maynard vs. 7. Anthony Pettis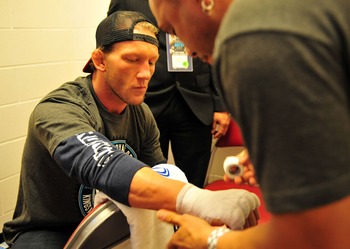 Josh Hedges/Zuffa LLC
Given an immediate rematch with Frankie Edgar after fighting to a draw with the champion, Gray Maynard was the fighter responsible for Anthony Pettis losing his promised title shot. Pettis proceeded to lose a fight against Clay Guida, which bumped the former WEC lightweight champ back down the ladder.
While Pettis showed improved wrestling in his latest fight against Jeremy Stephens, takedown defense remains a hole in his game that would likely be exploited by Maynard.
With his large size for the lightweight division, Maynard is arguably a better wrestler with more stifling top control that Guida. In similar fashion to his loss against "The Carpenter," Pettis would likely be controlled on the ground for three rounds by Maynard.
Maynard defeats Pettis by unanimous decision.
3. Benson Henderson vs. 6. Clay Guida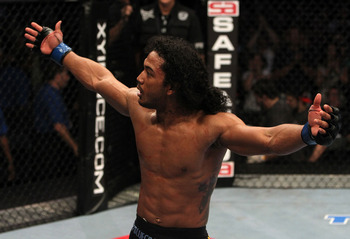 Josh Hedges/Zuffa LLC
The second rematch of this fantasy grand prix features two fighters who just met in November 2011. At UFC on FOX 1, Henderson and Guida engaged in a back-and-forth battle that could have easily been won by either fighter. That being said, it's hard to predict the outcome would be different when the fight happened slightly less than two months ago.
In their first fight, Henderson's more technical striking allowed him to beat Guida to the punch. The two were more evenly matched on the ground, but the quicker Henderson was still able to get the better of Guida.
The result may be the same, but I doubt any fan would be opposed to seeing these two lightweights face off again.
Henderson defeats Guida by unanimous decision.
4. Gilbert Melendez vs. 5. Nate Diaz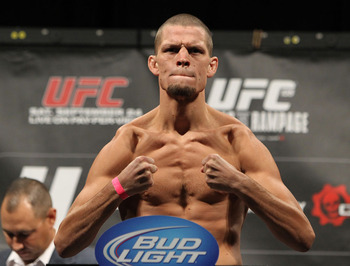 Josh Hedges/Zuffa LLC
In a matchup that would probably never happen in reality, Cesar Gracie teammates GIlbert Melendez and Nate Diaz complete the first round of this fantasy grand prix.
Though some consider Melendez the best lightweight in the world, he may not have an advantage over Diaz on his feet or on the ground. Like his brother, Diaz has continued to improve his striking to go along with a dangerous ground game.
With the significant reach advantage Diaz would hold over Melendez, he should be able defeat the current Strikeforce champion if he can keep the fight standing.
In their 44 combined fights, a Diaz submission loss to Hermes Franca is the only non-decision defeat either fighter has suffered. The fact that this fight would likely go the distance plays in DIaz's favor, as he is the type of fighter who gets stronger as a fight goes into the later rounds.
Diaz defeats Melendez by unanimous decision.
1. Frankie Edgar vs. 5. Nate Diaz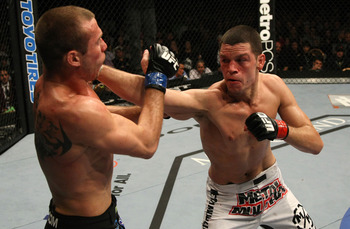 Josh Hedges/Zuffa LLC
Though he comes from a wrestling background, Frankie Edgar's strength has become his boxing. Judging by his performance against Donald Cerrone, Diaz would certainly be able to test Edgar's stand-up.
Whereas B.J. Penn and Gray Maynard faded in the later round against Edgar, Diaz would continue to thrive. Not to mention, his reach would make it tough for Edgar to move in and out without being hit with a counter.
Styles make fights. Tournaments have Cinderellas. That is why Diaz would move onto the finals by refusing to let Edgar off the hook like Maynard did in his two fights with the current lightweight champ.
Diaz defeats Edgar by technical knockout in the third round.
2. Gray Maynard vs. 3. Benson Henderson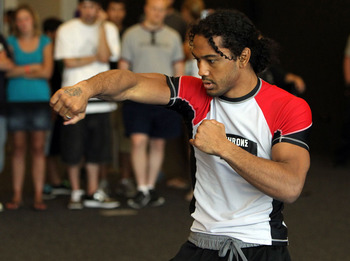 Josh Hedges/Zuffa LLC
An extremely well-rounded athlete, Benson Henderson poses a lot of the same problems for Gray Maynard that Frankie Edgar did. Arguably, Henderson also possesses an even better chin than Edgar.
Henderson has the wrestling and ground game to take away Maynard's biggest strengths, as well as the speed to have the advantage in the stand-up.
The fight would be extremely closely contested, but it would likely look like a slower-paced version of Henderson's fight with Guida, with the former WEC champion scoring in the stand-up department and preventing Maynard from smothering him.
Henderson defeats Maynard by unanimous decision.
3. Benson Henderson vs. 5. Nate Diaz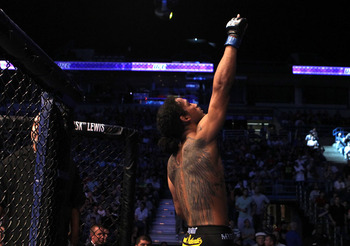 Josh Hedges/Zuffa LLC
Like most of the fighters in this fantasy tournament, Benson Henderson would probably be at a disadvantage in the stand-up against Nate Diaz. However, Henderson is also one of the most accomplished jiu-jitsu practitioners in the field.
Henderson has the wrestling to put Diaz on his back and the ridiculous submission defense to allow him to take risks on the ground. Diaz would likely handle Henderson in the striking department, but this fight probably wouldn't stay standing long enough for that to happen.
Henderson may or may not have what it takes to dethrone Frankie Edgar in 2012, but a tournament format could lead to the right matchups for Henderson to become champion.
Henderson defeats Diaz by unanimous decision.
Sean Smith is a Featured Columnist for Bleacher Report MMA. For the latest insight and updates on everything MMA, you can follow Sean on Twitter @SeanSmithMMA.
Keep Reading