Romo and the Cowboys Collapse Against the Giants: Who's to Blame?
January 1, 2012
Jeff Zelevansky/Getty Images
The Dallas Cowboys went into Metlife Stadium with just one goal.  Win and you're in.
Dallas could not handle the pressure of the game and fell to the New York Giants 31-14.
The Cowboys looked out of sync both on offense and defense in the first half.  From the offensive line to the secondary, the Cowboys were just out-played by the Giants. against
Tony Romo could not get any protection from his offensive line and was sacked six times and fumbled once in the game.  The pressure and an injured hand just made it a rough night for Romo.
Romo completed 29 passes for 289 yards and he threw two touchdowns with one interception.
The times that Romo had time, he made great throws, but drops from Miles Austin and Felix Jones hurt and a key interception just kept the Cowboys offense from getting the lead.
The second half went better for Dallas on offense, scoring 14 points, but it was not enough.
The Cowboys defense did no favors for Romo once again.  Defensive Coordinator Rob Ryan just stood and watched his defense give up 21 straight points in the first half.
The Cowboys secondary did not have an answer for Giants WR Victor Cruz.  Cruz caught six passes for 176 yards and one touchdown. 
It didn't help that CB Terrence Newman had Giants players jumping over him to gain yardage either.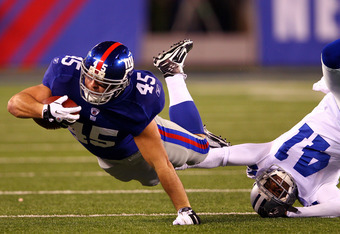 Al Bello/Getty Images
Coach Jason Garrett and defensive coordinator Rob Ryan have to take blame for costly coaching mistakes throughout the season.
This team was suppose to be a Super Bowl contender, and Dallas just fell apart.  
The Cowboys showed great potential at times.  They played tough games and they gave up plenty of games as well. 
It was a typical ending to a season for the Cowboys, who just could not close out games and make crucial mistakes. 
I'm not sure what the Cowboys need to do in the offseason, but Jerry Jones needs to change personnel in the defense.  
They give up too many big plays and it cost the Cowboys the NFC East title.