Brock Lesnar Back to WWE? Why He Needs Wrestling More Than It Needs Him
December 31, 2011
Sam Greenwood/Getty Images
Brock Lesnar announced his retirement from the UFC tonight after his loss to former kickboxing champion Alistair Overeem.
It is a shame that Lesnar couldn't continue winning as he had proved that pro wrestlers were tougher then some fans of MMA had thought.  However, Lesnar just never learned how to psychologically get over being punched and it lead to his downfall.
Now the question is what will he do.
As much as Lesnar is not a social creature he loves to compete and wants to do so at the highest level.  Even if he wasn't a fan of the WWE road schedule it is still a viable option for him if he wants to continue to test himself as a top athlete.
So if Lesnar does decide to come back to the WWE despite his issues with the travel what would it mean?
On one hand he is now a former UFC heavyweight champion.  That holds a certain distinction that the WWE could milk to help grow their product.
On the other hand he left the company in a lurch years ago when he decided to quit and is leaving the UFC having lost his last two fights by knockout in the first round.
The WWE is also in a state of change right now.  Wrestlers who might not be the biggest, but are over with the Internet fans are getting pushed.  Many like CM Punk and Daniel Bryan who love to be part of the product are now getting a chance to be the main draw.
Vince McMahon, leader of the WWE, might like the bodybuilder image which Lesnar has, but it's a safe bet he would rather have pro wrestlers who love what they do at the top.  After all, they never left the company to pursue other interest.  Their only goal is to be the best wrestler possible.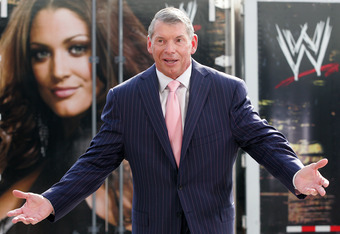 Mark A. Wallenfang/Getty Images
Wrestling has moved on. It might get healthier in terms of buy rates and ratings if Lesnar stepped into the ring again, but it is doing all right without him.
And the guys who are at the top now are consummate professionals whose only dream has ever been to be WWE champion.
The WWE can still use Lesnar.  He is a great superstar in MMA and in wrestling and he sells well.  But the WWE and Vinc McMahon have learned not to rely on him.  Even if he returns it won't be as their major star.
That is unless they want to bury their top talent.
They might, and it could be a safe bet that they would put Lesnar on top.  
But they have survived without him as much as he has done without them.
And maybe its better if it stays that way.