20 Golfers to Follow in 2012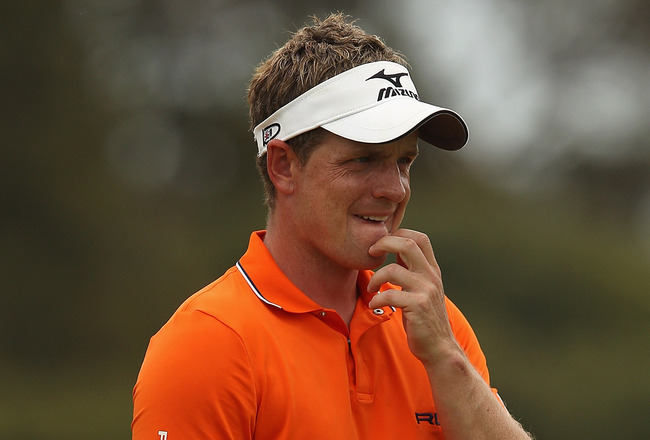 Quinn Rooney/Getty Images
After enduring consecutive seasons without the constant domination of Tiger Woods, the PGA Tour has finally shown the viewing public that there is more to the game than Woods.
While no one will deny he is the largest crowd draw, many people will also concede that this year they found new golfers to watch.
2012 will be a new year. Some golfers will succeed, others will struggle. This year's bust could be next year's phenom. Here's a sampling of what I think the best of 2012 will be. Note, this isn't a top 20, but a list of 20 players who will be dynamic to watch.
Tiger Woods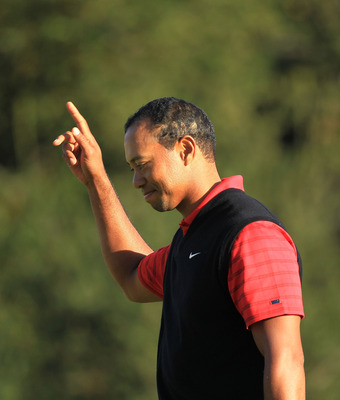 Scott Halleran/Getty Images
Let's get this out of the way in the first slide. Everyone is going to be watching Tiger Woods. After winning his own Chevron Challenge, the question is was that the confidence boost he needed to push him for 2012?
Regardless of whether he's bound for success, a year of rebuilding or debacle, you will want to watch Tiger Woods in 2012. From here, the story is unknown. Instead of that constant story of success, we don't know what the story line will be each week.
One thing's for sure: Golf is far better off having Tiger Woods winning than not. Regardless of whether you like him or not, he draws attention to the game.
Luke Donald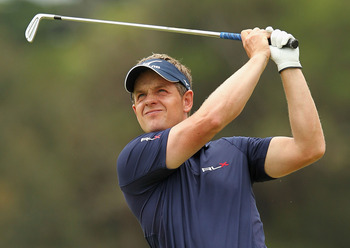 Hamish Blair/Getty Images
After one of the best years in golf without a major win, Luke Donald proved that he is the best player on the world. He didn't need a major to win the money titles for both major tours or Player of the Year.
Luke Donald proved that short game is what makes a golfer. With as much success as he's had, you would think he plays the course driver, wedge. He doesn't. He plays two, sometimes three clubs more than his opponents.
And this doesn't stop him. Luke Donald could be the next Nick Faldo should he find a major championship or two. He has the talent to hold on to the top spot for a good length of time.
Dustin Johnson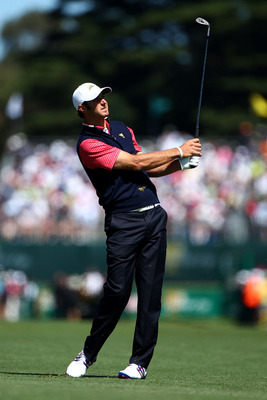 Ryan Pierse/Getty Images
He was supposed to be the next big thing for American golf after a few major debacles. However, last year was far from what Dustin Johnson had planned out this year.
This year featured another debacle, and other limited successes. He won once in the playoffs, but couldn't find anywhere else to get the job done.
However, two years of learning has Johnson far more seasoned for this year. His distance and accuracy is unmatched together, however, he needs to find his short game and keep it to succeed.
Focusing with a new caddy and Butch Harmon's help should be just what the golf doctor prescribed for Dustin Johnson's success in 2012.
Rory McIlroy
Andrew Redington/Getty Images
So far, no shocks on this list, I know. But let's be serious. So far, these are the guys that you want to win, that you want to be watching on Sunday.
Rory isn't any different. After destroying the USGA's setup at Congressional, along with the field, Rory pushed himself to success for the rest of the year. While he didn't win all the time, Rory proved that he is primed to be the best player in the world very soon.
There's no reason to dislike Rory McIlroy, but there are plenty of reasons to watch him. Watching him play you know he is a gamer. He is someone who makes all of his game his strength, and when he's on, well we know what that looks like.
Webb Simpson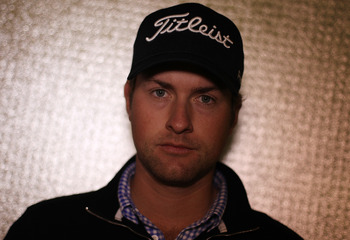 Scott Halleran/Getty Images
One of the PGA's breakout performers, Webb Simpson nearly knocked Luke Donald off the money crown, but faltered in the final tournament when Donald took the trophy, and the title.
Finishing in the top 25 21 of 23 cuts made, and only missing three cuts suggests that Simpson has the potential to be a success for years to come.
After seeing him at the President's Cup this year, it was made clear Webb Simpson is someone who Americans would love to see step into the role of a Jim Furyk or Steve Stricker. Someone who is a class act and a contender.
With what he's shown, though, Simpson could very well meet their successes as well, starting last year and continuing in 2012.
Keegan Bradley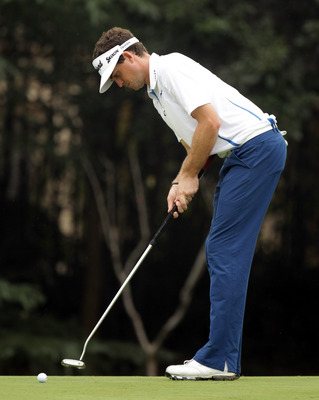 Ross Kinnaird/Getty Images
While I firmly stand behind the fact Keegan Bradley's name never should have been included in the player of the year talks, I still think that his future is bright.
He dealt with a President's Cup rejection with grace, and showed determination in his game when he took the PGA Championship. Keegan Bradley did more than enough right to show that he has a lot of potential, and a lot of time.
While there have been many one and done's, I don't think Keegan Bradley will do that to us. Instead, he'll follow up with a strong 2012.
Sergio Garcia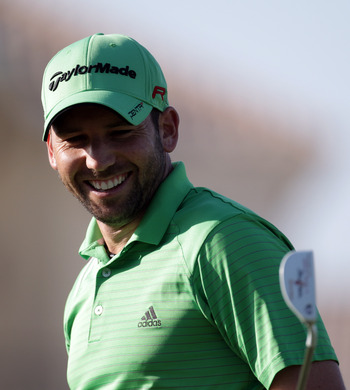 Ross Kinnaird/Getty Images
Guess what? He's back in the top 20 in the Official World Golf Rankings. I know, it's been a while. But Sergio's consecutive victories in Europe were enough to get Sergio to flash a smile.
For a while in the 2011 season, everyone said Sergio was playing consistently average. He was near the top in scoring average on both tours, and qualified and made the cut in all four majors, an uncommon feat for someone struggling.
A bright 2012 awaits Sergio Garcia with his new found confidence. Hopefully it is a 2012 that recaptures the electric Spaniard that everyone became infatuated with with one leap at Medinah.
Adam Scott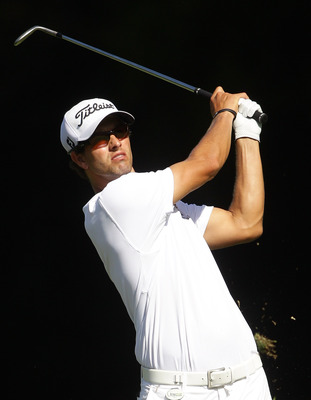 Bradley Kanaris/Getty Images
Whether you want to watch him because of his breakout year, or his caddy, Adam Scott presents a lot of opportunities to thrill this year. Scott proved that the long putter is not an impediment to his game.
In fact, he seems to have perfected its use.
Then there's his caddy. What will Steve say next? How will Adam respond? So far, I pity Scott for having to deal with this. He's a class act, and only wanted a caddy who could help him tap into his potential. That's what he's found, but will the cost be too big for the benefit in 2012? Let's hope that's not the headline, that we see one about Scott's successes only.
Jason Day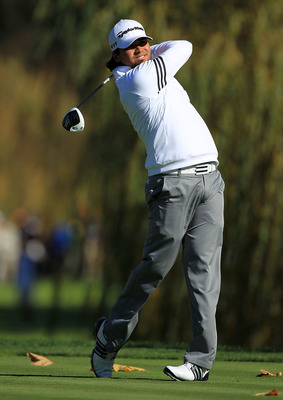 Scott Halleran/Getty Images
Another Aussie for the list, Jason Day proved that he is someone to watch out for in 2012. He didn't win any tournaments this year, but a lot of close calls, including in majors and in the playoffs showed what Day has.
At 24, Day is starting the prime of his career, and we are fortunate enough that he appears primed to peak next year. Expect a lot of Jason Day on the leaderboard next year.
Phil Mickelson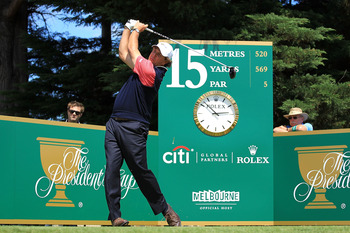 Scott Halleran/Getty Images
I don't know exactly what to say about Phil. You always can expect that he will do something during the year that will make everyone stop to watch.
This past season it was a British Open push that came up short on the back nine in the final round.
Somehow, through all of his struggles, and lack of practicing because of his family, Phil proves that it isn't a worry. Sometimes, raw talent can carry a golfer to new levels.
That is Phil Mickelson.
Rickie Fowler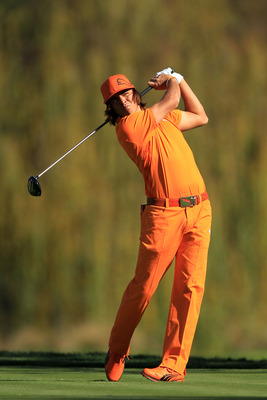 Scott Halleran/Getty Images
He found his first professional win across the ocean, so next year let's hope it's on American turf.
One of the most liked players on tour, Rickie Fowler's flashy looks sometimes garner more attention than his golf game. Which is quite a shame, considering Fowler's game is good enough for the attention.
Multiple years worth of near misses are what should finally end in 2012 for Rickie Fowler, who finally knows the taste of a professional win.
Steve Stricker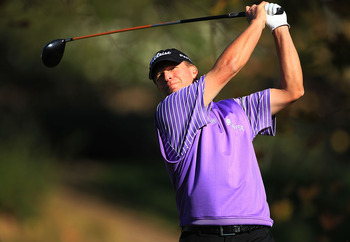 Scott Halleran/Getty Images
After a slow 2011, the John Deere Classic showed signs of Steve Stricker that we all came to know. Steady hands, great putting, classic swing.
After what would probably be defined as an underwhelming year for Stricker considering injury, what will be the main goal is capturing the elusive major. What will take him from good to great is one of the big four titles.
With 2011 a year of recuperation, 2012 should be one to push the limits for Stricker in pursuit of greatness.
Bubba Watson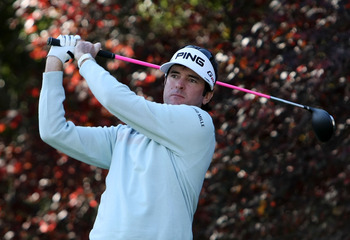 Robert Meggers/Getty Images
The better question is: will Bubba succeed in 2012, or act like an idiot.
After early success, Bubba's head got a little too big for his head, and he went off on the European Tour. Too bad it was Bubba that looked the fool in this situation.
According to Bubba's Twitter account, he just shot 58 today. Shouldn't have wasted it in December, Bubba.
Bobby Gates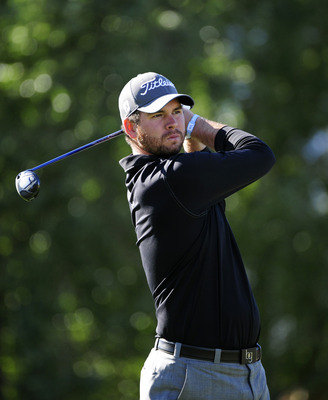 Robert Laberge/Getty Images
You've probably never heard of him, but Bobby Gates missed the money list cutoff of 125 by $2,000. For a tour that gives out millions, that's not very much. However, Gates once again was able to secure his spot through finishing T3 at Q-School.
Expect Bobby Gates to fight this year, because no one likes six days at PGA West, especially when your career is on the line.
Harris English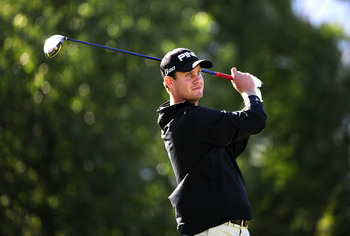 Robert Laberge/Getty Images
My pick for 2012 Rookie of the Year, English won a Nationwide Tour event last year while still in school. What hurt the most was that he didn't take the pay for that, but English took his talent to Q-School, showing everyone he wants to compete with the best players.
Starting out with one professional win before your pro career even starts is normally good boding. Let's hope that's the case for Harris English.
J.J. Killeen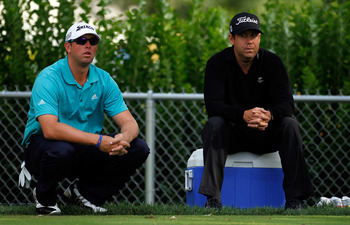 Jonathan Ferrey/Getty Images
The top of the money list in 2011 for the Nationwide Tour, Killeen earned just over $400,000. Tiger Woods, not even in the top 125 on tour this year, made $650,000.
With an increase in pay comes an increase in drive. The Nationwide Tour graduates are known for their more frequent successes than Q-School, which is why the system is being overhauled.
Expect Killeen to be up there a handful of times this year, because he's supposed to be the best of them coming out this year.
Erik Compton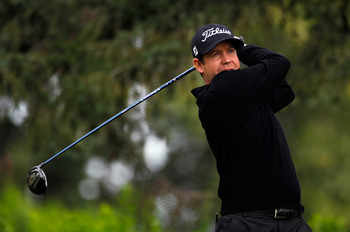 Jonathan Ferrey/Getty Images
One of golf's inspiring stories, Erik Compton's story has been told so many times. At this point, I think it's safe to say he would like to be known as a PGA Tour tournament winner than "that guy."
While the story is amazing, Compton's focus is to bring focus to his golf game, something that has a lot of potential for Compton to forge his own.
Peter Uihlein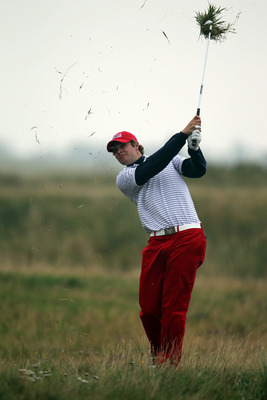 Ian MacNicol/Getty Images
He's decided to forgo his final semester in favor of professional golf. As the most hyped amateur out there possibly, Uihlein will have a large bill to live up to.
The expectations that he has are very much similar to the expectations set for Rickie Fowler. Let's hope that this is a year to remember for the both of them.
Patrick Cantlay
Robert Laberge/Getty Images
You think that I wasn't going to mention Cantlay after the last slide? Well you were wrong. Although still a college man, Cantlay will still be making waves. He is of course favored to be the best player in collegiate golf this year, and hopefully will be returning back to the PGA Tour in his spare time.
Right now, however, Cantlay will be chasing a National Championship alongside his UCLA teammates. College golf isn't well publicized, but if you see any, there's probably a good chance it will be about Cantlay.
Jordan Spieth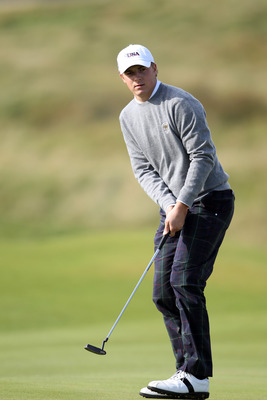 Ian MacNicol/Getty Images
Yes, more college golf. Despite the fact he had an advantage of one more tournament played than Patrick Cantlay, Spieth is ranked over him, and is only behind teammate Dylan Fritelli.
The young phenom has yet to disappoint on a squad of superstars, and he hopes to keep this success going as he too will most likely show up at a PGA Tour event or two this year, especially in his home state of Texas.
Overall, there's a lot to watch in men's golf this year from pro to collegiate. If you take the look at any of it, you'll find far more than 20 players to watch, but this is a pretty good start if you're looking for big story lines.
Keep Reading