News on Former WWE Star Maria's Future in ROH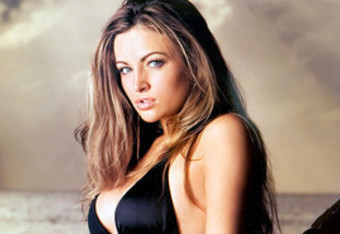 photo by WWE.com

As most will have heard by now, former WWE Diva Maria Kanellis made an appearance at ROH's Final Battle iPPV last week, appearing in the corner of real-life boyfriend Mike Bennett as he battled Jay Lethal and El Generico for ROH's TV Title. It was Maria's most notable wrestling appearance since she parted ways with WWE last year.
Alas, the cocky Bennett, who promoted Maria's appearance on his YouTube channel in recent weeks, came up short in his quest for championship gold, but as one of the promotion's rising stars, he'll probably get another shot at some point down the road.
For her part, Kanellis managed to make a positive impression and seemed to enjoy herself playing a heel manager with F4Wonline noting: "We're told Maria Kanellis had a great time at the show last night."
She also gushed about her appearance in this interview after the show and, again, seemed to enormously enjoy the experience of being back in front of a crowd.
But will she be back?
Well, in this week's Wrestling Observer Newsletter, Dave Meltzer notes that while her performance was praised and she came off like a star (in a company often accused of looking bush-league and low-class), she likely won't be back, as a regular at least: "There are no plans right now of using her as a regular, but she may be used on major shows."
Certainly, ROH may want to reconsider using her as a regular on television. In a company that desperately needs a girl or two on the all-male roster, a valet could come in handy, especially one with national exposure like Maria has.
It's also difficult to imagine she's asking for that much money or would be a huge drain on Sinclair's resources. But we shall see how things develop and whether she does make a return to America's No.3 promotion anytime soon.