NFL's 20 Most Over-Used and Annoying Sayings and People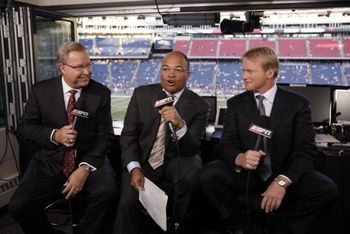 Do you have a long list of pet peeves regarding the NFL? Lord knows I do. Join me in some eye-rolling for the next few minutes.
You can't get too mad at these annoying sayings and people, because they're now a part of the NFL fabric. Taking them out would be akin to removing a piece of your football experience.
That sentiment really fits with this holiday season, where we visit with our family that we love and can't stand all at the same time! Enjoy.
Control the Line of Scrimmage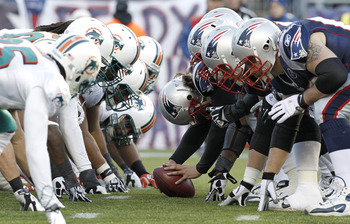 Winslow Townson/Getty Images
Yes, we know it's one of your "keys to the game." It's important to win the battle up front. We get it.
Just stop it.
Establish the Run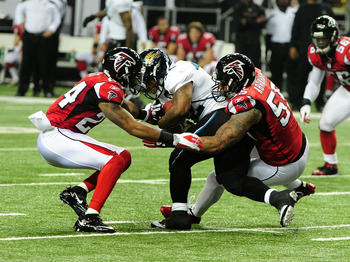 Scott Cunningham/Getty Images
The first forward pass in professional football happened in 1906. Don't tell that to any NFL coaches or commentators, though. Running is still the only way to initiate an offense.
Aaron Rodgers, Drew Brees, Tom Brady...who needs 'em?
This Guy Just Loves Football!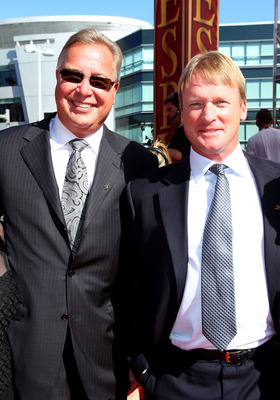 Alexandra Wyman/Getty Images
Jon Gruden's sole requirement for an NFL player is that he loves the game. I don't recommend creating a drinking game around this fact on Monday Night Football unless you don't work on Tuesdays.
Those 2002 Tampa Bucs must've adored the game.
Reading the Defense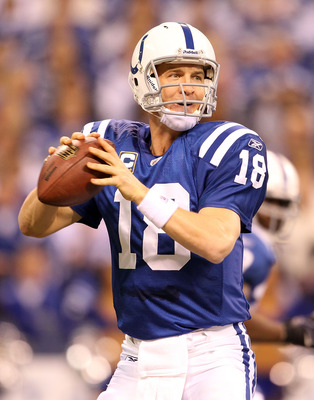 Andy Lyons/Getty Images
Since when did quarterbacks become so unbelievably intelligent that they read defenses?
You read books and newspapers but do your best to guess what Ray Lewis is doing.
Chris Berman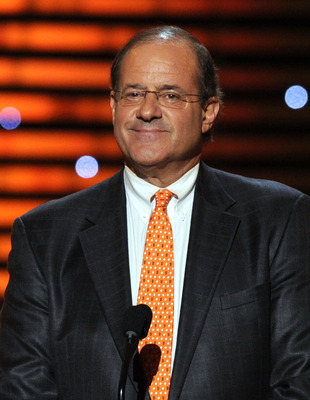 Kevin Winter/Getty Images
Are you serious? How?
Shhhhh...
Smash-Mouth Football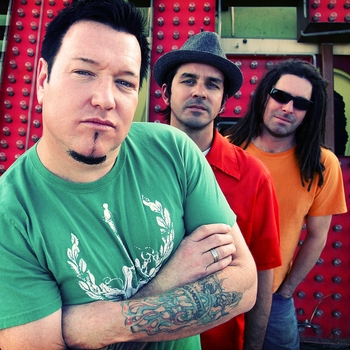 Smash Mouth is a slightly above-average band whose greatest success was in the late '90s.
See "Establish the Run" for more.
Vague References to the Importance of Special Teams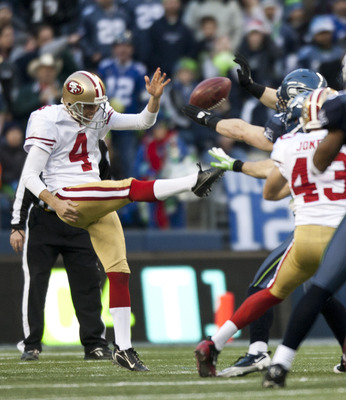 Jay Drowns/Getty Images
Apologies for not being more specific on this one, but commentators love to stress the importance of special teams. They place an annoyingly exorbitant amount of emphasis on it.
Special-teams plays take like three seconds. Don't screw them up.
Scat Back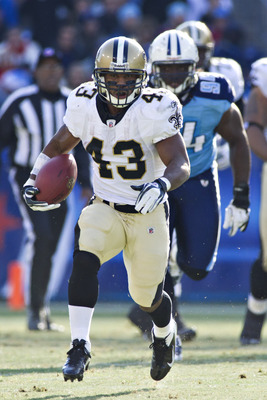 Wesley Hitt/Getty Images
Can we not think of a better way to describe players like Darren Sproles? If Chris Johnson got fewer carries, he'd be a "scat back", too.
Why not call them crap backs?
Look off the Defense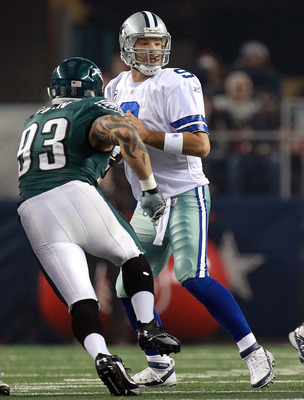 Ronald Martinez/Getty Images
It's funny how we apply this over-used saying. When Drew Brees stares a hole through Jimmy Graham in the end zone, we say nothing.
When Tony Romo does the same with Dez Bryant, he's the anti-Christ.
Athlete/Athletic/Athleticism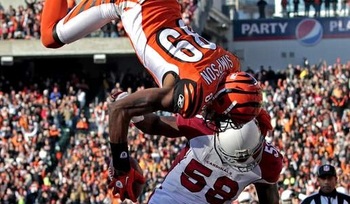 I know that I'm watching professional athletes on Sunday. You don't have to tell me that the play that was just made was "an athletic play that only an athlete with athleticism could execute."
In the meantime, toss me another Miller Lite. I'll dive for it.
Mel Kiper Jr.
He talks too fast. His hair's too still. He loved Jimmy Clausen way too much.
Ladies and gentlemen, Mel Kiper.
It Is What It Is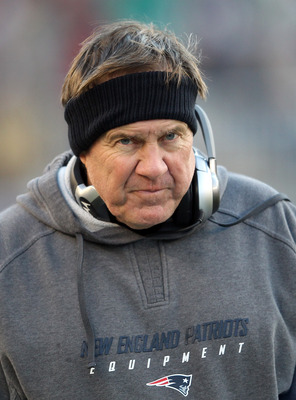 Jim Rogash/Getty Images
I blame the growing popularity of this ridiculous quote on Bill Belichick.
I also blame everything else in my life on him.
Take Care of the Football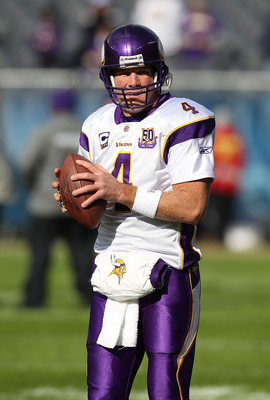 Jonathan Daniel/Getty Images
So it's good when you limit turnovers?
Thanks, professor.
Pressure the Quarterback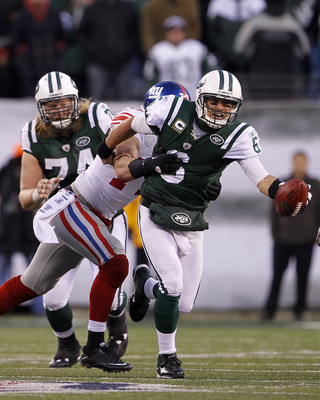 Rich Schultz/Getty Images
So it's not smart to let Drew Brees have 15 seconds to throw? We want to try to sack him sooner?
Thanks again, professor.
Terry Bradshaw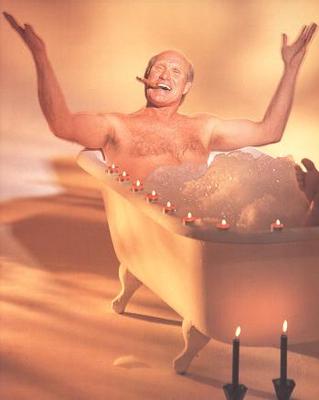 Great quarterback? Yes. Average analyst? Hell no. Listening to Terry Bradshaw talk about football is like listening to Clyde Jones break up a fight.
I once heard Bradshaw call the premier corner in the NFL, Nnamdi Asomugha, "Nuh-nuh-amdi Ahs-oh-moo-guh."
Do your freaking homework.
Manage the Game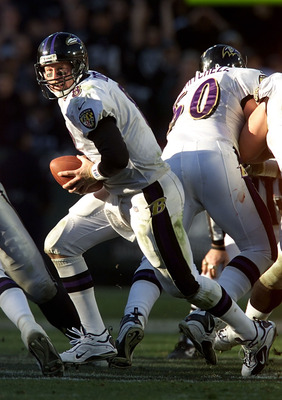 Brian Bahr/Getty Images
This is an over-used term that analysts give to average quarterbacks who win a lot of games.
Trent Dilfer and Brad Johnson hold the record for most "game manager" distinctions.
Guaranteeing Wins
Jarrett Baker/Getty Images
News flash: The one and only guarantee in NFL history was Joe Namath's in 1969. He actually said, "I guarantee it."
Annoying mEdia outletS pumP up simple commeNts like, "We have a good chance to win," as guarantees now.
YAC (Yards After Catch)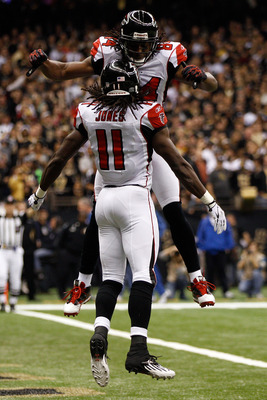 Chris Graythen/Getty Images
Perhaps the most worthless statistic out there is the YAC. What it means is that a receiver caught the ball with a lot of room in front of him, or a running back is good at screens.
YAC champions include many "Scat Backs." (See how easy it is to fall into the loop?)
John Clayton
John Clayton lives in Seattle, comes on ESPN for about five minutes per week to give injury updates that fans could easily get from the Internet.
Any salary is too much.
Super Bowls as the Be-All End-All Statistic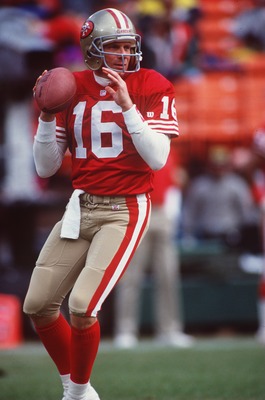 Otto Greule Jr/Getty Images
Whenever discussing who the best running back in the league is, we hardly ever introduce Super Bowls into the equation. It's a quarterback-only stat.
So, Trent Dilfer is better than Dan Marino? And Terry Bradshaw is four times better than Peyton Manning (four Super Bowls to one)?
Keep Reading