2012 SEC Football Schedule: The Most Overrated & Underrated Schedules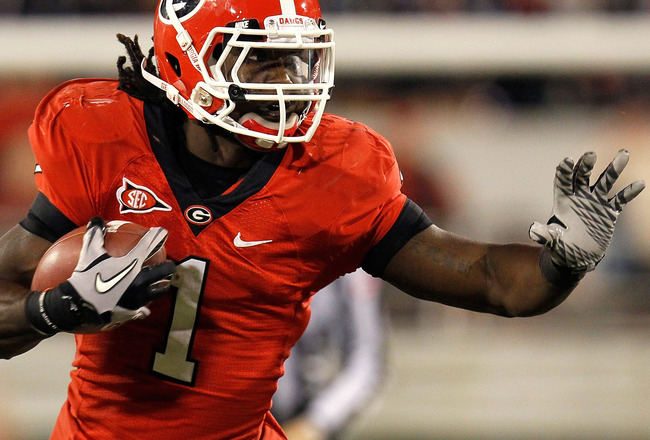 Kevin C. Cox/Getty Images
The SEC schedules were released earlier this week, and you can see all of them on the conference's official website.
Many people have gone through and dissected them week by week, and there is a general consensus as to which teams got a relatively easy ride, while others will have to go through the gauntlet.
Here are three teams whose schedules aren't what they seem.
Underrated: Auburn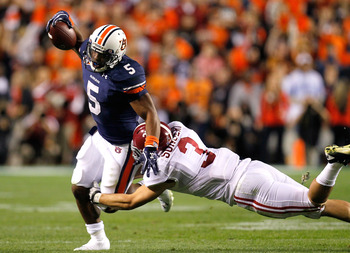 Kevin C. Cox/Getty Images
The Tigers have one of the easiest away schedules in the conference. They have to play Mississippi State, Ole Miss and Vanderbilt away from home and that is where they struggle most.
Alabama is also on the road but rivalry games can be bizarre, and the Tide could be without a lot of their best players from this year's team. For an SEC West team, things lined up pretty nicely for Auburn.
Overrated: Georgia
Kevin C. Cox/Getty Images
Georgia's schedule is easy; they may not play a single SEC team ranked in the Top 20 by the end of the season. That said, the Bulldog's road schedule could be treacherous. Games at South Carolina, Kentucky and Auburn are all dangerous, as is a neutral site game against Florida.
But the game that fans need to worry about is the opener at Missouri. The Tiger fans are crazy and their energy gives the team enough to at least compete with any team in the country. With the added jolt from playing its first SEC game, Georgia's perceived great 2012 season could come crashing down really quickly.
Underrated: Arkansas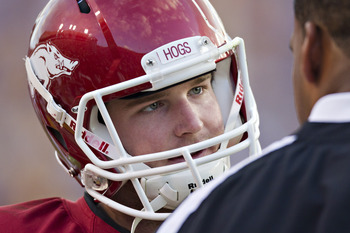 Wesley Hitt/Getty Images
The SEC West is the toughest division in college football, and Arkansas will be without some of its top playmakers from this year's squad. Still, the schedule sets up pretty nicely for a good 2012 run.
The Hogs get Alabama and LSU both at home which is crucial. Texas A&M is at a neutral site while Auburn, South Carolina and Mississippi State are all on the road. Going undefeated will be incredibly tough, but one loss out of that is not out of the question.
Keep Reading