5 NFL Head Coaches Who Would Be Better off as Coordinators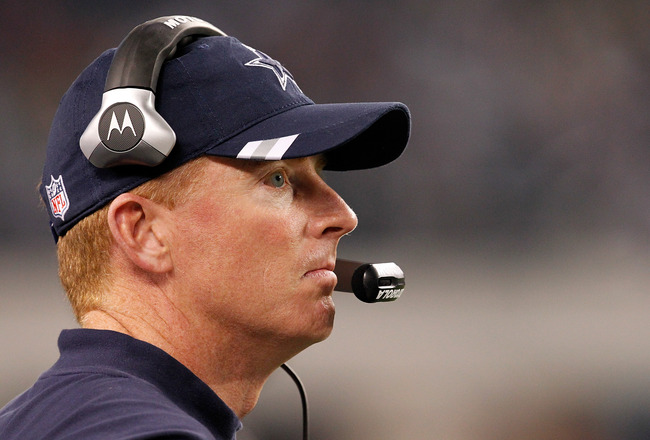 Tom Pennington/Getty Images
Coming down to the wire, some teams have just not cut it this season with their poor playing. The blame can't always go to the players either, as coaches hold just as much responsibility.
While there have already been some coaching changes since the end of the regular season, there is still time for teams to prepare for next year with new coaches.
Raheem Morris: Tampa Bay Buccaneers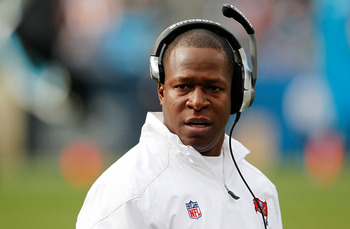 Streeter Lecka/Getty Images
The Bucs fired Raheem Morris yesterday after he spent three seasons with the team. Tampa Bay finished last in the NFC South with a 4-12 record.
Morris spent the majority of his career with the Bucs, mainly as a defensive coordinator. He will probably be better off going back to that position.
Leslie Frazier: Minnesota Vikings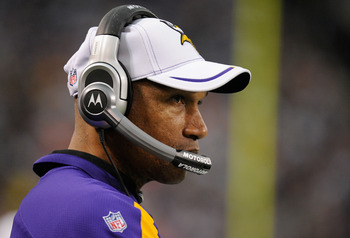 Hannah Foslien/Getty Images
Another head coach who came in from being a defensive coordinator, Leslie Frazier became a coordinator for the Vikings in 2007 and then was also named assistant head coach in 2008.
The last six games of the 2010 season, Frazier was the interim head coach and the Vikings named him their HC on January 3, 2011.
Minnesota played tough in some of their games, but they still finished last in the NFC North.
Jason Garrett: Dallas Cowboys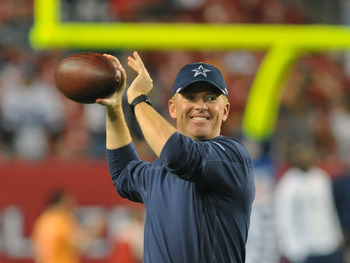 Al Messerschmidt/Getty Images
Jason Garrett was the first former Dallas Cowboy to become the head coach of the team, when Jerry Jones gave him the title January 5, 2011.
Garrett served in Miami for two years as their quarterbacks coach before heading back to Dallas as their offensive coordinator in 2007. He worked his way up into head coaching duties, and when when Wade Phillips was fired in 2010, Garrett stepped in as the interim head coach.
The Cowboys had a rocky season, which could also be due to Tony Romo's injuries. Either way, Garrett would be better off as an offensive coordinator.
Steve Spagnuolo: St. Louis Rams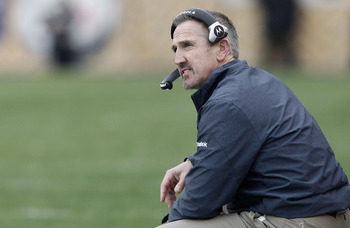 Jared Wickerham/Getty Images
After three not so successful seasons in St. Louis, the Rams announced Monday that they were letting Coach Spagnuolo go with one year left on his contract. They also released GM Billy Devaney.
Spagnuolo was a defensive coordinator for the Giants in 2007 when they beat the Patriots in the Super Bowl.
Jim Caldwell: Indianapolis Colts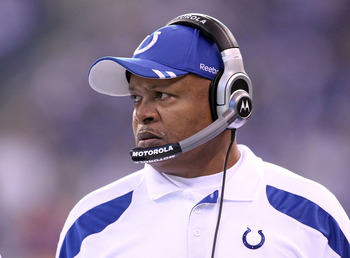 Andy Lyons/Getty Images
It is a surprise to many that Jim Caldwell still has his job right now. The Colts had a horrible season and all of the blame can't be on Peyton Manning's injury.
Caldwell has been the head coach in Indy for three seasons now, after spending time working with quarterbacks and wide receivers. For some reason, even those positions couldn't pull through this year either.
Caldwell should probably just go back to working with a particular offensive position. It could be for the best.
Keep Reading