2012 SEC Football Schedule: Which Teams Have the Best Shot of Going Undefeated?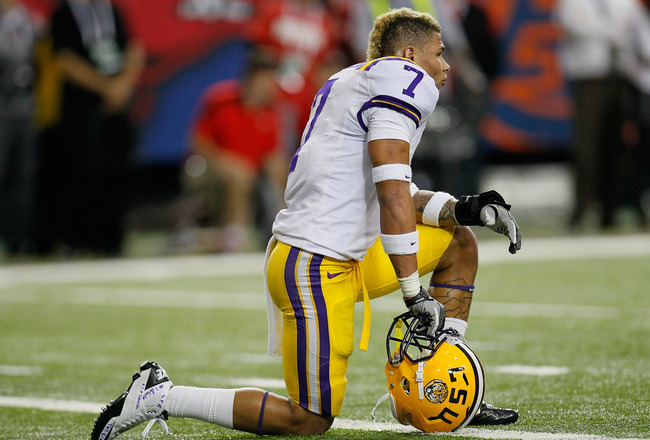 Kevin C. Cox/Getty Images
The SEC released its in-conference schedules for the 2012 season and some teams got an easy road to a great season while others have to go through a real gauntlet in order to have an undefeated season.
For the most part, the conference doesn't schedule many tough teams outside of the South and it is the toughest one in the country so how the in-conference games line up goes a long way in determining the success a team can have in a season.
Here are the three teams most likely to go undefeated in 2012.
Georgia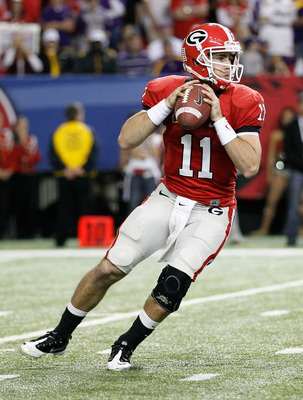 Kevin C. Cox/Getty Images
No one has an easier schedule in the SEC than Georgia next year. The Bulldogs miss Alabama, Arkansas and LSU out of the West and get to play up-and-coming Vanderbilt and a will-be experienced Tennessee team at home.
Playing at Missouri and South Carolina will be tough but this is the SEC, you're going to have to win a couple of at least moderately tough games.
With all of the talent Georgia is returning, the team has an excellent chance of going undefeated next season.
Sept. 8: at Missouri
Sept. 22: VANDERBILT
Sept. 29: TENNESSEE
Oct. 6: at South Carolina
Oct. 20: at Kentucky
Oct. 27: vs. Florida (Jacksonville)
Nov. 3: OLE MISS
Nov. 10: at Auburn
LSU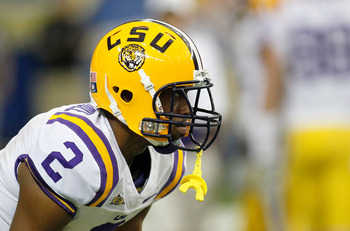 Kevin C. Cox/Getty Images
Being in the SEC West certainly makes things more difficult and LSU has to play South Carolina from the East, but everything else is pretty manageable for a team many project to be even better than this year's 13-0 squad.
Alabama comes to Death Valley to play as do the Gamecocks. The toughest game of the year will likely be a rivalry game at Arkansas to finish the year.
Win that and the Tigers will almost certainly be headed to the SEC Championship Game and possibly more.
Sept. 22: at Auburn
Oct. 6: at Florida
Oct. 13: SOUTH CAROLINA
Oct. 20: at Texas A&M
Nov. 3: ALABAMA
Nov. 10: MISSISSIPPI STATE
Nov. 17: OLE MISS
Nov. 24: at Arkansas
Arkansas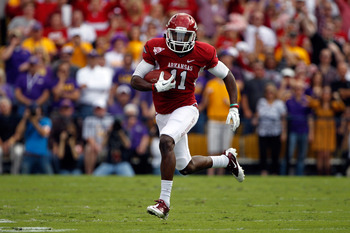 Chris Graythen/Getty Images
The Hogs have not been the most impressive team on the road in recent years so getting the other two heavy hitters from the West—Alabama and LSU—at home to open and close conference play will be crucial.
Auburn, South Carolina and Mississippi State are on the road which will be tough, and beating Texas A&M at a neutral site won't be easy either.
Still, Arkansas has an underrated home-field advantage and if it can go undefeated at home, there's a great chance it can do that for the rest of the season.
Sept. 15: ALABAMA
Sept. 29: vs. Texas A&M
Oct. 6: at Auburn
Oct. 13: KENTUCKY
Oct. 27: OLE MISS
Nov. 10: at South Carolina
Nov. 17: at Mississippi State
Nov. 24: LSU
Keep Reading