Deiondra Sanders Embarks on Twitter Rampage over Neon Deion's Divorce
December 28, 2011
Hell hath no fury like Deion Sanders' wife finding out she is about to be divorced. It seems that Deion Sanders' daughter is feeling a little jilted as well, and she is telling Twitter all about it. 
As we found out recently, Deion Sanders is now divorcing his wife of 12 years, Pilar Sanders. TMZ reports Pilar is at a loss over the reports. She went so far as to say that she found out about the divorce by watching TMZ. 
Pilar has since come out as the victim in all this, playing the part of a woman that only wanted to keep her family intact. I am not one to argue and hope she finds solace. As for Deiondra Sanders, Neon Deion's daughter from Carolyn Chambers, she is fairly pissed off. 
Deiondra Sanders has set off on a Twitter rampage that is stomping all over her soon-to-be former step mother. Here is a breakdown of the best vitriol in scored daughters. 
Here is the initial tweet that came at about the time that Deiondra found out Pilar was acting surprised about the divorce.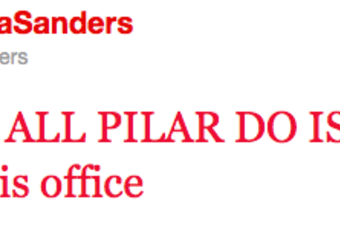 Deiondra calls her shot in this tweet.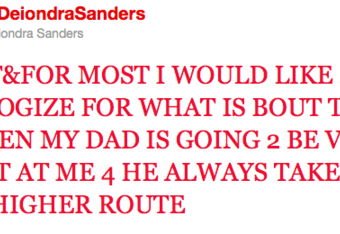 Here is the rundown on some deliciously venomous tweets.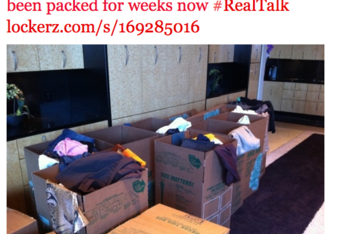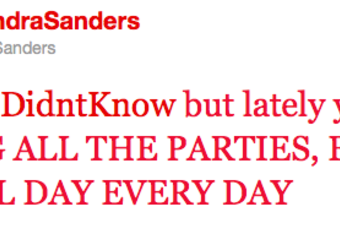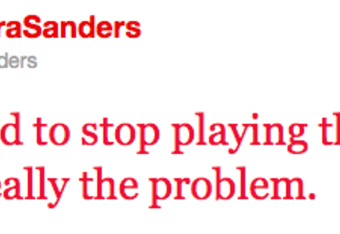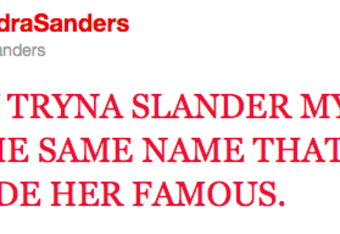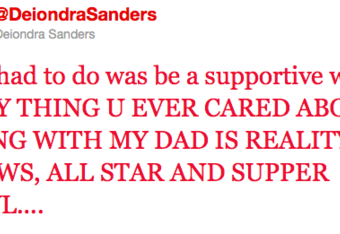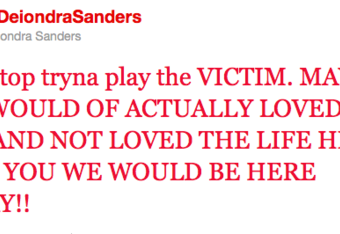 It's pretty clear that Deiondra Sanders has had some pent-up aggression towards her step mom for years. All she needed was the perfect moment to ring the bell herself and go to work on beating her in the boxing ring of public opinion. 
Here, she works on the ribs with body blows and then finished her off with an uppercut of venom. After a diatribe like this, it would be best if Pilar just tucked herself into a cave for a while. 
One of the last tweets was the most hilarious.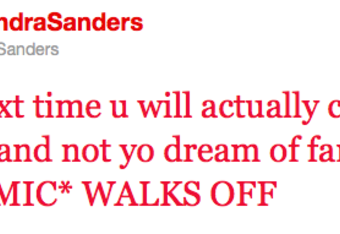 TMZ has since picked up the story and Pilar's lawyer, Larry Friedman, tells the website the following:
Marriage is a relationship between two adults and it doesn't involve engaging this kind of faceless accusations made by his child.

If Deion has something to say, he'll battle it out at the courthouse. Meanwhile, Pilar is still trying to protect her children and save her marriage.
Deion Sanders would do well to hire his own daughter as counsel for the divorce proceedings. She would go off for 10 minutes, drop the mic and walk out as the entire courthouse rips up in applause. 
America, never mess with Deiondra Sanders.