Sanchez vs. Namath: Is Jets Super Bowl History Repeating Itself?
December 29, 2011
The end may be near for the 2011 New York Jets. A season that will be remembered not for its fulfillment of great expectation, but a campaign of frustration and aggravation. The questions that will swirl around Rex Ryan and his Gang Green throughout this upcoming offseason have already begun to build.
Who will accept the cursed task of calling plays for the Jets offense in 2012? Who will fill the suddenly gaping holes in the once star-studded Jets offensive line? Will veterans Plaxico Burress and Antonio Cromartie remain in New York? Who will fill the crucial role of defensive signal caller in Ryan's complicated defensive scheme should Jim Leonhard not be able to return from yet another leg injury?
There is even a rising tide against the Jets rotund, and until recently untouchable, Head Coach Rex Ryan. Can his coaching style and personality overcome the loss of credibility his occasionally gaping mouth has earned him over these last few weeks? Can any coach within the Ryan Family Tree recover from a loss of bluster and confidence in his very vocal messages?
With all of these questions haunting a New York Jets franchise unexpectedly knee deep in uneasy distress, there may be no bigger question on the mind of Jets faithful than the one found under center.
Can Mark Sanchez ever become the franchise player he could have been?
Anyone who has followed the Jets this season, or any season in the brief career of Mark Sanchez, knows that the concerns about his ability are far from easily answered. There are layers upon layers of influences surrounding Sanchez' game that make it extremely difficult to decipher what (or who) exactly is responsible for his stunningly inconsistent performances.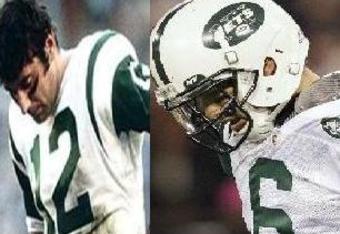 First and foremost, I believe that the Jets overall record this season should be finally put to rest as any sort of barometer of Sanchez' performance this season. The New York Jets as an entire squad this season has been the sole and entire cause of their shortcomings.
Tight ends and wide receivers not catching passes that should be caught blindfolded, hideous tackling on defense that make Pop Warner players cringe, an offensive scheme that seems to have no greater predictability than the wind blowing—these are just some of the reasons the Jets lie in the bed they have made for themselves now, not solely by the hand of one inconsistent quarterback.
We live in a football era where the search to find a single root cause of all that is our chosen team's evils. We all leap at the chance to fire our "terrible" head coach in hopes of securing the hot new college coach from Slippery Rock State who created some trendy spread offense, sure to translate into endless points on an NFL scoreboard.
We hang our once beloved quarterback in effigy because of his inability to bring home a Lombardi Trophy every season, just to position ourselves for the next great Kordell Stewart or Vince Young to come out of college. This is a product of the world we live in.
A generation ago, a quick trigger and an irrational mistake similar to the one Jets fans in 2011 are asking to be made, could have cost New York their one and only Super Bowl.
Joe William Namath, a highly touted college quarterback out of the University of Alabama began his professional career in the American Football League very similarly to his modern day counterpart. Namath failed to lead his Jets team to winning records in either of his first two years under center and barely eclipsed the .500 mark in his third season.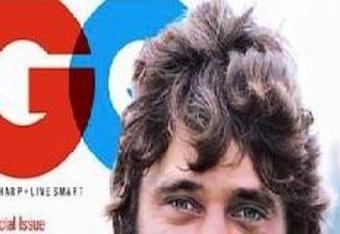 As Namath struggled early on in finding an illusive playoff berth, he struggled to find his receivers on the field as well. In his first two seasons in New York, Namath completed less than 50 percent of his throwing attempts and threw for just over 52 percent in his third, the year prior to completing his Super Bowl heroics.
Both Sanchez and Namath hailed from celebrated college programs with rich winning traditions. Both men have handled the limelight of Manhattan with style and flair. Sanchez may be mocked for his appearances in trendy magazines and advertisements, but he should count his blessings that he has yet to put on a pair of pantyhose for a paycheck.
When you consider the legacy of Broadway Joe, his wildly erratic play and inconsistency as a quarterback often leaks into the discussion. He was a gunslinger's gunslinger whose decision making skills were at times, spotty at best. Look back and review some of Namath's game films and you will find many of the off-timed throws and poor choices that Mark Sanchez is lambasted for.
Sanchez has for all intents and purposes handled the ridicule he now faces with tremendous grace. While it does not always equate to victory on the field for him, Sanchez' no-excuse, line-up-the-next-one approach to adversity is admirable. His dodging of relentless speculation that a tumultuous relationship with Head Coach Rex Ryan plagues the Jets locker room, and his unwavering support of teammates who have been far from dependable this season is a priceless leadership trait.
By removing subjective opinion, of which we all have our own, the statistics would support giving the current Jets signal caller another shot at the brass ring. He is surrounded by a supporting cast that has done little to help the Jets cause this season and even less to support their young quarterback. Because if it weren't for fourth chances, the Jets may be staring directly at a franchise history void of any championships.
It is true that the glimpses of greatness Sanchez has shown in the past two seasons have been fewer and farther between this season, but the fact remains that the 25-year-old former Trojan has done more in his short professional career than many who came before him, and more than many others who went on to championship glory.
If history dictates, a dedication to patience and persistence by the Jets could lead to another GQ cover boy running into the tunnel with a finger in the air and Lombardi Trophy awaiting him.