UFC 141 Lesnar vs Overeem Results: Burning Questions Facing the UFC in 2012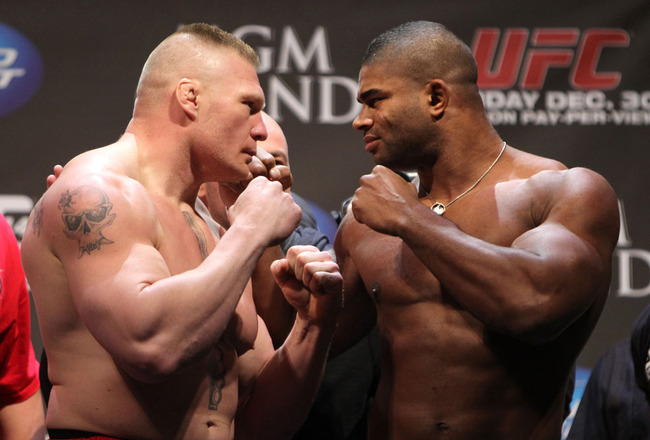 Photo: Zuffa

UFC 141 is in the books, and below are the full results:
Alistair Overeem defeats Brock Lesnar via TKO at 2:26 of Round 1
Nate Diaz defeats Donald Cerrone via unanimous decision (30-27, 30-27, 29-28)
Johny Hendricks defeats Jon Fitch via knockout at :12 of Round 1
Alexander Gustafsson defeats Vladimir Matyushenko via TKO at 2:13 of Round 1
Jimy Hettes defeats Nam Phan via unanimous decision (30-25, 30-25, 30-26)
Ross Pearson defeats Junior Assuncao via unanimous decision (29-28, 29-28, 30-27)
Danny Castillo defeats Anthony Njokuani via split decision (29-28, 28-29, 29-28)
Dong Hyun Kim defeats Sean Pierson via unanimous decision (30x27 x 3)
Jacob Volkmann defeats Efrain Escudero via unanimous decision (29-28 x 3)
Matt Riddle favorite vs. Luis Ramos fight cancelled due to Riddle falling ill
Diego Nunes defeats Manny Gamburyan via unanimous decision (29-28 x 3)
What follows are 10 questions facing the UFC heading into 2012...
Will 2012 Be the Year of Too Many Fight Cards?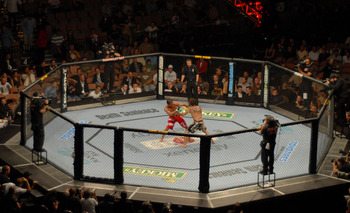 One has to wonder if and when the UFC will reach the point where they are presenting too many events in a given year. Take a look at 2011, if one purchased every UFC pay per view in 2011 (in standard definition) they would be out $720.
However, if you consider the opportunity cost of staying home on 22 Saturday nights (and one Friday) to watch fights, well, then the cost is considerably higher, especially when you consider that the demographic the UFC aims for is not exactly a group of people prone to staying in on Saturday nights.
With the promotion shooting for 34 events in 2012 and six to eight more from Zuffa owned Strikeforce, MMA fans are looking at a fight card of some sort almost every weekend during 2012.
Will the amount of events in 2012 be too much to ask of the hardcore fans that have, up to this point, tuned in for every fight card possible?
What New Locations Will the UFC Visit in 2012?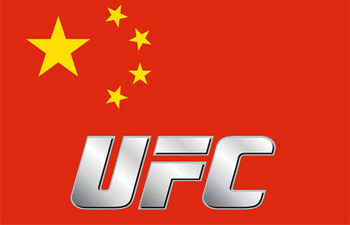 With the added events in 2012 it will be interesting to see if the UFC will expand its footprint in 2012. There are several locales that the UFC has expressed interest in visiting in the past and the added events may very well allow them to do that.
With that in mind, some locations that have been mentioned have been China, France, Sweden, Hawaii and the Philippines:
At UFC 97, White mentioned that the UFC wanted to head to France. "We're coming to France, there's no doubt about it. We've been working very hard on France."
As far as China is concerned, MMAJunkie.com broke the news that the UFC had opened a permanent office there in July of last year, with the hopes that would then lead to expansion into India and South Korea.
At UFC 137 White said the UFC was working on a card in Sweden.
In regard to Hawaii, White said back in 2009, "We're going to go to Hawaii."
Lastly the Philippines were mentioned as a potential site for an upcoming season of "The Ultimate Fighter."
With the number of events increasing in 2012, will some of these locations get to see their first live UFC event?
What Happened to Two Fight Cards on One Day?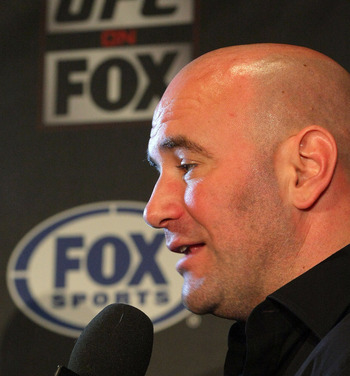 Victor Decolongon/Getty Images
Remember when UFC president Dana White claimed the UFC would present two events on the same day, one in Japan and one in Las Vegas? The plan was that the Japan card will air on cable TV and would serve as a lead in for the Vegas card, which would be a pay per view event.
Well, that plan was scrapped less than a month after White announced that it would be happening. Since that time we have not heard much about the UFC revisiting the ambitious undertaking. Hopefully the silence does not indicate that the UFC has totally abandoned the idea of two events on one day.
I for one, would like to see this happen, if only to see if it can be accomplished and accomplished smoothly. Managing to deliver two full fight cards in one day would be an impressive feat, here's hoping that the promotion at least gives it a shot sometime in 2012.
Will We See Georges St-Pierre in 2012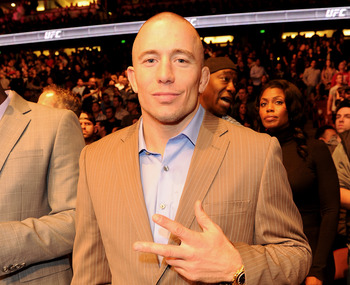 Jason Merritt/Getty Images
In early December it was announced that UFC welterweight champion Georges St-Pierre had been forced from his upcoming title defense against Nick Diaz due to a torn ACL. The injury required surgery and instead of a St-Pierre versus Diaz main event at UFC 143, fight fans will instead see Diaz face Carlos Condit for the interim welterweight title.
St-Pierre's doctor noted that he felt the recovery time for the welterweight champion would be from six to nine months. What was not noted was whether that time was strictly recovery time or recovery time as well as training time to prepare for a fight. St-Pierre's strength and conditioning coach could not answer that question either when MMAFighting.com spoke to him following the champion's surgery.
With that being said, it is not unreasonable to think that St-Pierre, could miss all of 2012.
When Will Anderson Silva Return and Who Will His Opponent Be?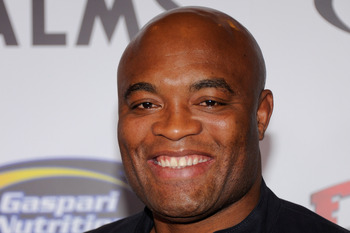 Ethan Miller/Getty Images
UFC middleweight champion Anderson Silva's last fight was a second round TKO victory over Yushin Okami. During that fight took, which took place in August 2011, Silva injured his shoulder and according to Graciemag.com, he has yet to return to training.
The last mention of Silva's possible return to the Octagon came at the UFC 139 post-fight presser when a smiling UFC president Dana White said:
"How does this stuff get out? It's crazy. I don't know. Might be. What happens is, you guys get all this sneaky information and then I say stuff at the press conference and my whole crew goes, 'What are you doing?!? We didn't say anything yet!' I don't know. I don't know if we're going to Sao Paulo in June and if Anderson Silva is headlining the card. I have no clue. That would be awesome, though."
When he does return who will Silva face? There are plenty of top level fighters waiting to step into the cage with him, including two fighters who would like nothing more than another shot at the middleweight kingpin, Dan Henderson and Chael Sonnen.
For now, we sit and wait.
Will the UFC Live Up to the Expectations of FOX?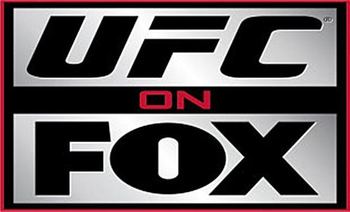 2012 will be the first year of a seven year deal the UFC has with FOX. The NY Times reported that deal is worth in excess of $100 million annually and while that is chump change compared to the $1.1 billion FOX will eventually pay for the rights to air NFL games, it's not an insignificant sum.
The NFL deal is a sure thing for FOX, the UFC deal is not, there is some risk involved in the FOX investment.
As Dana White said when the signing was announced, "When you put live sporting events on TV, you're not gonna rich of it, I guess, unless you're the NFL, but if we can get into a position where we can put on the right fights, the right fights on TV, especially when you're doing a FOX deal and we can go in, we can do our production the way that we want to do it, put on the event the way that we want to do it and be able to pay the fighters and take care of the event, then it would be worth being on network television."
A perfect example of the risk was reflected in the recent revelation that the "Countdown to UFC 141" show drew only 15,000 viewers to FUEL TV, a far cry from the 500,000 viewers that the "Countdown" shows averaged on Spike. However it should be noted that Spike is currently available to almost three times as many viewers as FUEL TV.
The first UFC event under the FOX banner will take place on FX on Jan. 7. FX is available in more than 99 million homes, very close to the same number that receive Spike.
From all indications FOX and the UFC are on the same page in this relationship, with the hopes that the promotion will grow through the seven years and expose the sport to a great deal of new viewers.
Will Jon Jones Continue His Dominance?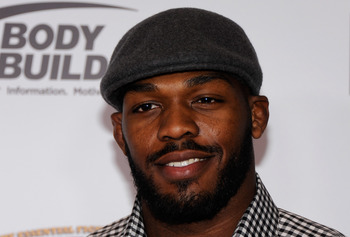 Ethan Miller/Getty Images
In 2011 Jon Jones ran roughshod over the UFC's light heavyweight division, compiling up a record of 4-0 and going the distance exactly zero times. During that run Jones faced one current and two former UFC champions and dispatched them all with relative ease.
His first victim of 2011 was Ryan Bader, another fighter that was heralded as an up and coming light heavyweight. Jones used a guillotine choke to move past Bader and earn a shot at then champion Mauricio Rua.
Jones a late replacement for the injured Rashad Evans, put on a spectacular display against Rua, walking away from the Octagon with the UFC title strapped around his waist.
Jones' next two fights saw him dispose of Quinton Jackson and Lyoto Machida, submitting both former champs.
Of the four fights he had in 2011, the only time he was in any type of danger was when Machida backed him up via strikes and while Jones did appear a little surprised that Machida was able to break through his defense he worked through it and left Machida crumpled on the mat in the second round.
It could be argued that Jones had the single most impressive year in UFC history during 2011, the question now is, what does he do for an encore?
Will Joe Silva Catch a Break?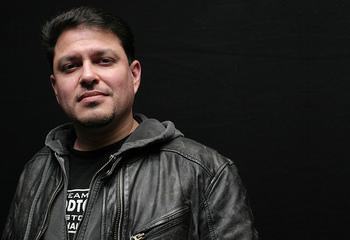 UFC matchmaker Joe Silva was a busy man in 2011. At some points during the year it seemed as if a fighter was getting injured and a replacement was being sought almost every other day. Through it all Silva handled things admirably, putting together the best fights possible, often on very short notice.
Some of the fight cards scheduled for early in 2012 have already been beset with injury and Silva has been able to roll with the punches, but sooner or later he's going to have to start wondering if he'll ever catch a break.
Will the Lighter Weight Divisions Get Their Due?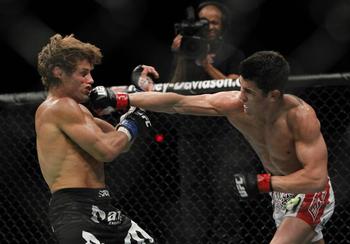 The UFC's featherweight and bantamweight divisions have struggled to gain mass acceptance during 2011. When the promotion adds the flyweight division in 2012, it's very likely that they too will struggle to catch on with most casual MMA fans.
For some, bigger equals better and that's a shame as, for the most part, the lighter fighters deliver exciting and fast paced fights. The knock on the lightweights is that they lack the stopping power of the larger fighters. While that may be true, not every fight can be or should be a slugfest with two behomoth's standing in front of each other like Rock 'em Sock 'em Robots.
Here's hoping that some fans open their eyes and minds to the lighter weights and give them a chance.
Will the UFC Finally Break Through in New York?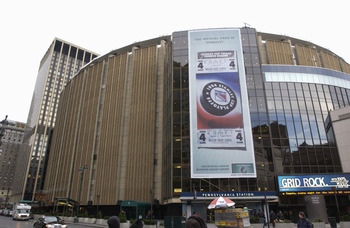 Ezra Shaw/Getty Images
Almost every fighter dreams of one thing when they are young, and that's fighting in New York City's Madison Square Garden. Sadly, MMA fighters have yet to realize that dream.
The UFC has made it clear that they want the right to promote fights in New York. In addition to trying to push legislation through that would allow them to move into the state they have filed a lawsuit against New York.
Will 2012 be the year that the UFC finally breaks through in New York City or will it be another year of New York fight fans heading into New Jersey for their MMA fix?
Keep Reading