MLB Free Agents: Top Starting Pitchers That the Boston Red Sox Should Sign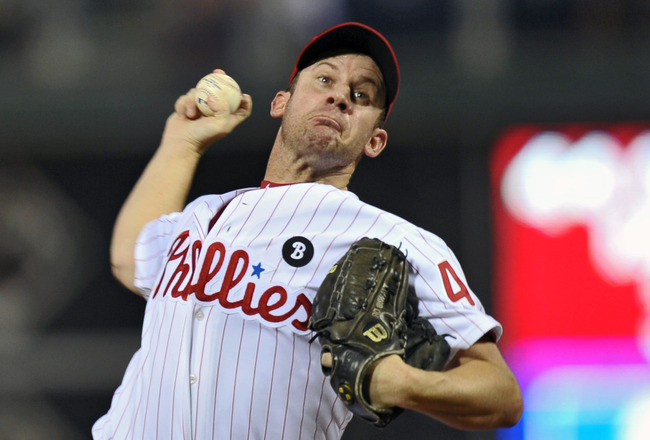 Drew Hallowell/Getty Images
MLB free agents this offseason are starting to drop like flies and the Boston Red Sox need to sign a starting pitcher before the start of the 2012 season. There are many available options on the market, but the Sox are not showing any signs that they will be inking any deals anytime soon.
According to Espn.com, there about 22 pitchers out on the free-agent market and the Sox still have time to sign the Paul Maholms and Roy Oswalts of the world.
Javier Vazquez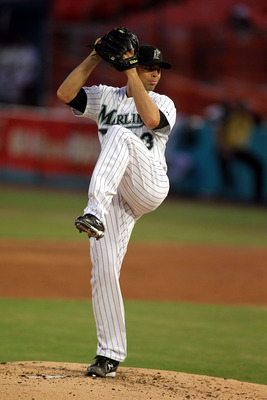 Marc Serota/Getty Images
Javier Vazquez pitched for the now Miami Marlins in 2011 and had a pretty good season with a 13-11 record and a 3.69 ERA in 192.2 innings pitched. Vazquez is a right-handed pitcher and is one of the oldest starting pitchers left out in MLB free agency at 35.
The Boston Red Sox need to at least take a look at Vazquez before the 2012 season starts. Vazquez was able to dominate lineups over stretches in a season and if a fourth or fifth starter can do that for the Red Sox, then their rotation will be better than it was in 2011.
The only big thing about Vazquez, besides his age, is the cost. He made $7 million in 2011 and that should remain about the same or even go up depending on the asking price. The Sox already got hit with the luxury tax and they do not really want to get it more, but Vazquez is definitely worth it.
Roy Oswalt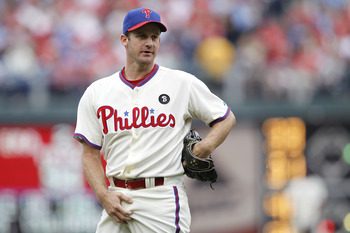 Joe Robbins/Getty Images
Roy Oswalt is one of those crafty veterans who can pitch well when healthy, but his 2011 season was not that healthy. He finished with a 3.69 ERA in only 23 starts. His final record was 9-10 and he only struck out 93 batters in 139 innings.
Oswalt would be a great pitcher to upgrade the bottom two-fifths of the starting rotation for the Boston Red Sox. He is only asking for a one-year deal, but is he worth it?
The answer is YES! Oswalt just needs to remain healthy or else he will be ineffective in the Red Sox rotation.
Paul Maholm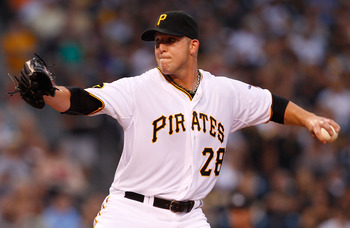 Jared Wickerham/Getty Images
Paul Maholm is one of two left-handed starters on the list. The Boston Red Sox need another lefty in the starting rotation and Maholm would be a great fit into the fifth spot of the rotation.
In 26 starts, Maholm was 6-14 (remember he played for the Pittsburgh Pirates in 2011) with a 3.66 ERA. Maholm is drawing interest from the Chicago Cubs, so the Red Sox need to act fast before another player they want is off the free-agent market.
Maholm is a sinker-baller and it would be great to see him pitch in front of the stellar infield defense of the Red Sox.
Edwin Jackson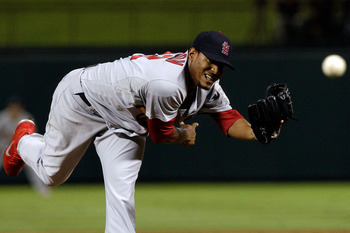 Pool/Getty Images
Edwin Jackson is the almost perfect package for the Boston Red Sox: He is young, right-handed and has pitched in the postseason. The only thing he does not do well is pitch WELL in the postseason.
In four starts in the 2011 playoffs, Jackson finished with a 5.60 ERA in 17.2 innings pitched. That is less than five innings per start and the Red Sox need a starting pitcher in the fourth slot to be able to get past five innings in the playoffs in order to go far.
Joe Saunders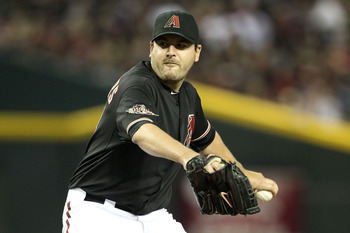 Christian Petersen/Getty Images
Joe Saunders would need to be signed for a multi-year contract, but he only made $5.5 million in 2011 and he would be a very cheap left-handed starter at the end of the Boston Red Sox rotation.
Saunders finished his 2011 campaign with a 12-13 record and a 3.69 ERA. He threw for 212 innings and used to pitch for the Los Angeles Angels of Anaheim, so he knows how to pitch in the American League.
Saunders would fit right in to the back of the Sox rotation and it would be foolish for the Red Sox to not look at this guy.
Keep Reading

Boston Red Sox: Like this team?