Lamond Murray: How the NBA Has Changed Since the Last Lockout
December 29, 2011
Tom Hauck/Getty Images
As a former 12-year NBA vet who played during the 1998-99 stoppage—as well as spending a season as the Los Angeles Clippers' team rep—I still find the situation surrounding NBA labor issues fascinating.
A lot of the problems that plagued the NBA then also spurred this work stoppage. In fact, it was the collective bargaining agreement signed in 1999 that expired and in effect caused this work stoppage.
Meetings in 1998-99 were filled with mid-level players taking on the burden of negotiations while high-profile guys showed up toward the end. That was similar to what we saw this fall with Derek Fisher at the head of the table while LeBron James was on vacation.
During the '98-99 lockout—which lasted longer than this year's and forced the players into a 50-game season—the owners sought to curb our salaries.
At the time, we were fighting for the NBA not to install a hard cap, and to get our Larry Bird rights.
The minimum would be $1 million for 10-year veterans, which was leading teams to sign younger players at a fraction of that rate to save money, rather than valuing the veteran leadership.
We also wanted to preserve a long-term contract (in essence, our CBA).
What we really wanted to see were teams and players sharing the income, including an increase in pay in the contracts percentage-wise and a better mid-level exception. Fortunately, we were able to accomplish those goals.
As for the length of a CBA, they do it every 10-12 years because the state of the game changes, and they also don't want it too long in case extenuating circumstances are really bad for either side.
The good thing about going through a lockout was to have the timelines down a bit. We knew two years in advance that the lockout was coming this time, whereas it was only about six-months' notice in 1998.
As a result, players had a greater need to put as much money away as possible, not only for themselves but for the other players who would be in need. Players often lead a risky lifestyle of brash decisions (financial and otherwise), which is often why they are in high-profile positions like the NBA.
Knowing the other players have a vested interest in making the best deal, not only for today's players but future earners, brought some much-needed unity, too.
We saw the dogfight turn to having a much-needed core group that was united and decided to de-certify. This brought the negotiations to a quick end because otherwise the NBA owners would have had to open up the books and reveal the "real BRI."
In my view, this lockout was about coming to the best agreement on profit sharing in this unstable economy. Things have changed dramatically since that last labor fight, not only with the NBA but also in the country as a whole.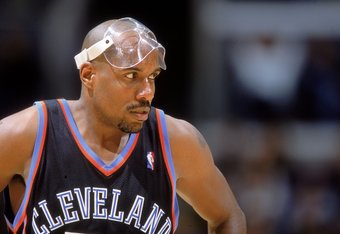 Jonathan Ferrey/Getty Images
There had been a number of superstar players driving the league in the '80s—your Charles Barkley, Magic Johnson, Michael Jordan. We reaped the benefits of that in the early '90s. I like to call that the NBA's golden years, when you had the nice mix of great young and veteran talent.
Lots of people were tuning in at that time, and the game was really taking off. A lot of the guys now are reaping the benefits of what those guys did in the '80s and what we did in the '90s as well.
I don't think the level of play now is as good as it was back then. Now, you have only a few guys driving the league—LeBron James, Dwyane Wade, Kobe Bryant.
There was a wider range of guys when we did it; on every team there were one or two All-Stars. Now, you might have three on one team, like the Dallas Mavericks, who won it all last year. They had a lot of former All-Stars and future Hall of Fame types.
But things change. The biggest thing is the NBA trying to make sure there's more coming in for the owners and the players. The players want the longevity, but the league also wanted to restructure the deal to make more sense.
Take for instance the amnesty thing, where a team can waive a guy they feel is not contributing relative to his salary, and it does not count against the luxury tax. There are no tax implications, and another team can pick him up. It's good for the teams, since they can move a guy who had signed a big contract when he was hungry. Before, the teams were stuck with guys on those contracts, unless the guy wanted to pay a hefty buyout.
As for the recently approved deal, I think it's pretty even for both sides. We were able to start the season and get it going quickly. One of the big differences between the two lockouts was that this time the players got on the court right away and played without long, painful training camps.
In 1998-99, many players lost money they could never recoup off those guaranteed contracts as well. I lost $1 million that season as a result of our work stoppage.
So now that they're playing, which teams will benefit the most from an abbreviated schedule? I think there are a few key dynamics at work.
Some people might suggest a young team like the Minnesota Timberwolves would have more of an advantage, with more youthful players that would be better suited to run up and down the court night after night. While this may be true on the fast break, I think there's a double-edged sword at play here.
The same young and athletic players who would give the Wolves a key physical advantage missed sizable chunks of time that would have been spent in training camp, developing rapport with other teammates and simply learning the NBA.
I think a team like the Chicago Bulls would have a more distinct advantage. Really, any team with a good mix of youth, experience and depth would have more of a benefit, as this schedule will be like nothing even some of the most seasoned veterans have ever seen.
Just one parting thought: After all this negotiating behind doors, we saw tons of moves that make teams like the Clippers more relevant than in recent memory, as the squad picked up All-Star guards Chris Paul and former Finals MVP Chauncey Billups.
All of the movement in the first few days after opening the doors in training camp really changed the landscape of teams, and quickly showed the impact of this new CBA.
In just a short period of time, we went from what de-certifying would do to negotiations, to the amnesty allowing teams to waive good players for teams like the Clippers to pick up, to clubs making drastic improvements, all in just two weeks.
I think the old policy of trying to save money by releasing good players for the bottom line will start to cost teams wins in the long run.