By Kyle Symes (Photo: espn.go.com)
Anthony Johnson has only been back in the UFC for a short period of time and he's already making headlines. Johnson spoke with Fox Sports about his trip to UFC 169 and the apparent rift between Johnson and UFC heavyweight Alistair Overeem ...
Lists/Rankings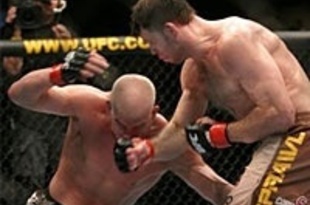 Originally contributed to Sanchoplata.com Well, here it is. It is time to make the official predictions for UFC 106. This should be a very fun card to watch with the return of Tito Ortiz against the always exciting Forrest Griffin in the main event...