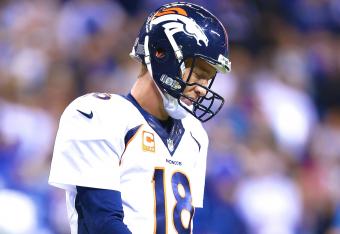 The Denver Broncos dropped to 6-1 on the season with a loss in Peyton Manning's return to Indianapolis. Putting the loss in perspective, it's merely a hard-fought 39-33 road loss to the Indianapolis Colts—a quality opponent.
No big deal, right? It's one game, and there are nine more on the schedule.
A month or two from now, we could look back on this game, and it could be the only blemish on an otherwise storybook season. Or it could be the start of a period of struggles for the Broncos.
The Colts revealed some of Denver's weaknesses, and if the Broncos don't make some corrections or adjustments in the coming weeks, they could have more close games—and losses—as a result.