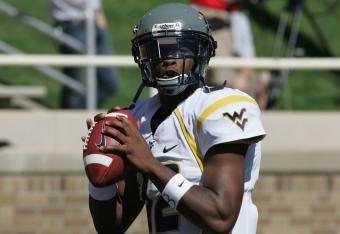 The Raiders can draft Geno Smith and still address their defensive needs.
Michael C. Johnson-USA TODAY Sports
There is an argument to be made for the Oakland Raiders to draft quarterback Geno Smith with the third-overall selection in April's NFL draft. This idea isn't particularly popular idea for various reasons, but it's still an option the Raiders have to consider.
One of the biggest arguments against drafting offense in the first round is the needs on defense. The big problem with that argument is that the draft is loaded with defensive linemen and cornerbacks. The Raiders might miss out on a couple defensive studs, but they have more than one draft pick to address their needs.
It's also important to consider how the top defenders might fit in Oakland. Despite having a lot of needs, not every player would have a clear path to starting.
Take one of my favorite draft prospects, Star Lotulelei, who would play one of the two defensive tackle positions in Oakland. In order to project Lotulelei, we have to make some assumption about how Reggie McKenzie will address his need at the position. The assumptions are that McKenzie will not re-sign Desmond Bryant or that he'll cut Tommy Kelly; otherwise, he'd have three starters at the position.