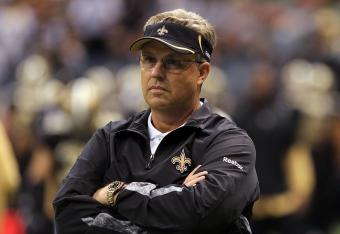 Matthew Sharpe/Getty Images
Mike Munchak has an interesting way of putting out a dumpster fire.
He apparently wants to douse it in gasoline.
Just weeks after ending the worst defensive season in franchise history, the Titans may add Gregg Williams of Bounty scandal fame to their staff.
According to Jim Wyatt of the Tennessean, if Williams gets his indefinite suspension lifted by Roger Goodell, he could well join the Titans as an assistant.