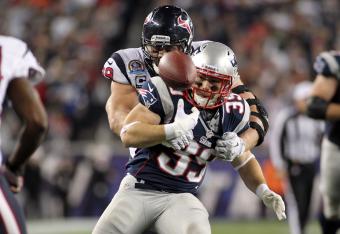 The Houston Texans and New England Patriots are meeting for the second time in just over a month, and Houston would like this matchup to end differently than the last one.
Not too much has changed since the Patriots bullied the Texans on Monday Night Football back in December.
Six weeks ago, Houston was on its way to a dream season, but it has taken the wrong fork in the road down the stretch.
Instead of a comfy rematch with the slumping Baltimore Ravens, Houston fiddled away the top seed in the AFC and its punishment is a return trip to the house of horrors that is Foxboro, Mass.