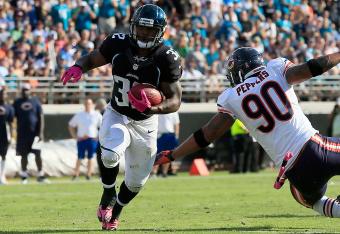 Getting yards is what he does.
Sam Greenwood/Getty Images
Maurice Jones-Drew is a great running back.
Yes, I know. That's the kind of top-notch observation that keeps you coming back again and again to the AFC South blog.
This week, Advanced Stat of the Week will look at running back success rate. Success rate is one of the most important ways to judge the true effectiveness of a runner. Consider the following hypothetical runners.
Runner A has one 80-yard carry and nine carries for no gain. His stats are 80 yards, 10.0 yards per carry.