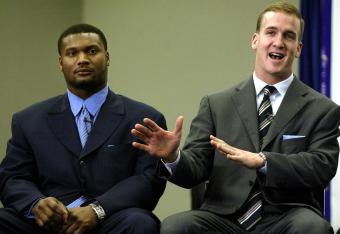 It's deja vu time for the Titans and Colts.
Ronald Martinez/Getty Images
When the Indianapolis Colts and Tennessee Titans last met, both teams harbored playoff aspirations.
While the Colts are still chugging toward the postseason, the Titans have seen their aspirations derailed.
The two teams meet again this week in Indianapolis.
In many ways, the Colts and Titans aren't just reprising their meeting from earlier this season, they are also two franchises rebuilding with quarterbacks that bear eerie similarities to great ones from their past.