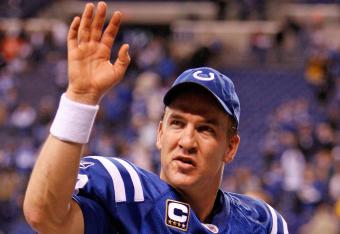 See you around the internet.
Andy Lyons/Getty Images
Welcome to the final installment of the Bluths Explain Football. Here we talk football and Arrested Development. There's no good reason for it. It's just something we do.
No coincidentally, it is my final article for the AFC South Blog.
Today's episode is the finale of season one, "Let Them Eat Cake."
Plot
With the family suffering from the tyranny of Atkins, Michael is asked to confront Kitty, who has returned with evidence of George Sr.'s malfeasance. Kitty demands control of the Bluth company in exchange for what she knows of the crimes.