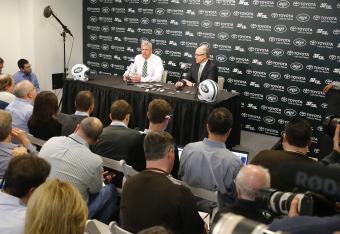 Jim O'Connor-USA TODAY Sports
There will be sweeping changes in the New York Jets personnel, front office and coaching staff this offseason.
One of those changes will not be at head coach, where Rex Ryan (deservedly) gets one more chance to prove he's the right man for the job.
Rex said he is approaching this year like a "new beginning," but the fact is that the Jets will still have some painful scars from the past on their roster.
How can the Jets approach this offseason? What are some of the biggest concerns?