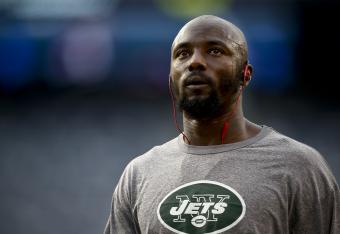 Jeff Zelevansky/Getty Images
The 2012 season was not a fun time to be a fan of the New York Jets. Part of the reason was a lack of offensive firepower, stemming from a Lisfranc injury that took wide receiver Santonio Holmes out of action in Week 4.
In order to avoid reliving that season, the Jets may need some receivers to step up.
Holmes continues to rehab the injury as he sits out of the preseason. All the Jets can do is hope that the most proven pass-catching threat on the roster is ready to go when the games matter. The problem is, there's some doubt as to whether that will happen.
"Right now, I can't run," Holmes said roughly a week ago.