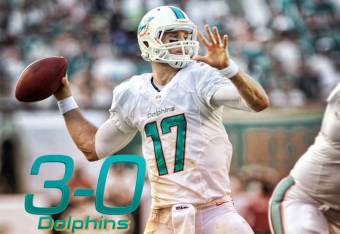 It's only three games into the 2013 NFL season. Now that the obligatory qualifier is out of the way, the Miami Dolphins should enjoy this win.
By defeating the Atlanta Falcons 27-23 on Sunday, they made several statements, but truth be told, they've already made several statements this year.
The biggest of those statements is that this is a team that will be in the hunt for the playoffs until the very end.
Against the Cleveland Browns, they proved they can still win when their most dynamic offensive playmaker, wide receiver Mike Wallace, is virtually a non-factor. Against the Indianapolis Colts, they proved they can play sound defense even against an elite quarterback. In beating the Falcons, they proved both of those things once again.