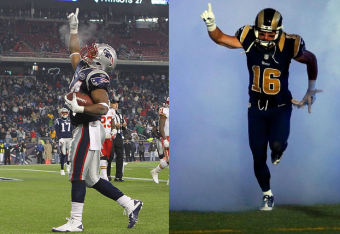 Two underdog skill position players that have come to define the Patriots offense over the last few seasons have both left the team over the past 48 hours.
Neither wide receiver Wes Welker nor running back Danny Woodhead are the prototype at their respective positions. Their short-area quickness made them nice fits in the offense, but it was their dependability that defined who they are.
They were a known commodity. Their pseudo-replacements, Danny Amendola and Shane Vereen, are an unknown.
The Patriots are trading in their Toyota for a Ferrari. Amendola and Vereen are the turbo-charged replacements for Woodhead and Welker. It's a swap of old reliable for slick but at times impractical.