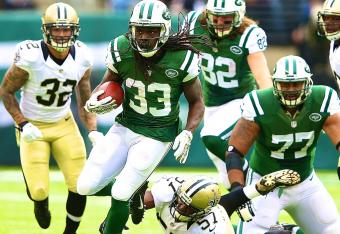 You win some, you lose some. If you're the New York Jets, though, you win one, you lose one.
That's been the pattern of their season so far, so accurate you could set a watch by it, and the trend continued with a big 26-20 win over the New Orleans Saints this week.
The Jets weren't supposed to be even close to competitive in this game, with even head coach Rex Ryan predicting that quarterback Drew Brees could throw for over 700 yards against them unless they played better than they had the previous week against the Cincinnati Bengals.
It is nearly impossible to get a good read on the Jets this season. What are they?