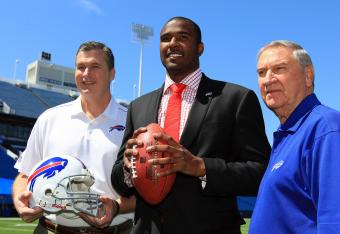 Kevin Hoffman-USA TODAY Sports
The Buffalo Bills were targeting a quarterback, but they didn't want to pick one in the top 10.
It could have been West Virginia's Geno Smith or Syracuse's Ryan Nassib, but the Bills went with Florida State's E.J. Manuel with the 16th overall pick in the draft, making him the first quarterback off the board.
With Kevin Kolb on the roster, the Bills could make Manuel the quarterback of the future to develop over the next year or two.
That doesn't have to be the case.