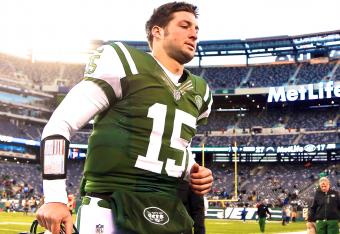 The Tim Tebow era is finally over with the New York Jets.
For accuracy purposes, you might even call it the Tebow error.
The Jets essentially admitted said error when the team announced his release on Monday morning (via ESPN).
"We have a great deal of respect for Tim Tebow," Jets head coach Rex Ryan said in a statement. "Unfortunately, things did not work out the way we all had hoped."