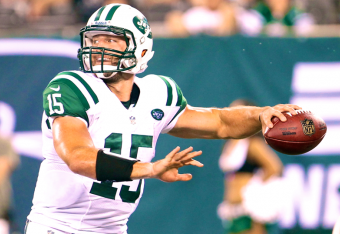 "Who knows."
At this point, that's all you can say about Tim Tebow's role with the New England Patriots now that, according to ESPN, he has been signed by a team recently deemed one of the least likely teams to sign him.
When you look at it, the Patriots were one of the more likely landing spots. Tebow's legend began when Patriots offensive coordinator Josh McDaniels, then head coach of the Denver Broncos, drafted him in the first round. Tebow's stock has soared and subsequently plummeted since then.
Now, the Patriots will once again try to make treasure out of someone else's discarded trash, and no surprise, that trash comes from an AFC East rival. Go figure.