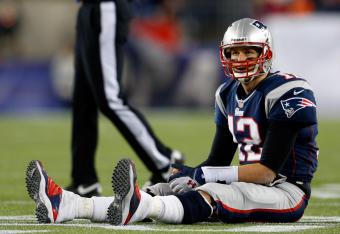 Time to move on from Tom Terrific?
Jim Rogash/Getty Images
There's no shame in discussing the possibilities of the New England Patriots trading future Hall of Fame quarterback Tom Brady.
There is some shame, however, in thinking it's even remotely possible, at least not at this stage of Brady's illustrious career.
There's even more shame in not providing sound reasoning when discussing an opinion of why the team should trade him.

The discussion comes up as a result of a column by Hector Longo of the Lawrence (Ma.) Eagle-Tribune.