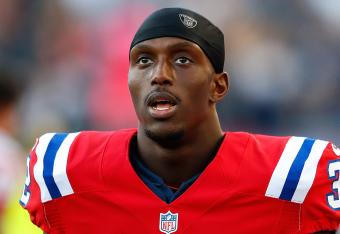 Jim Rogash/Getty Images
The New England Patriots have a good problem on their hands.
Devin McCourty has now proven he can play both cornerback and safety in the NFL.
That's a big leap from last year, when the question was whether he could play either spot.
Where is McCourty at his best? Where is he most valuable to the Patriots? What is the most likely landing spot?