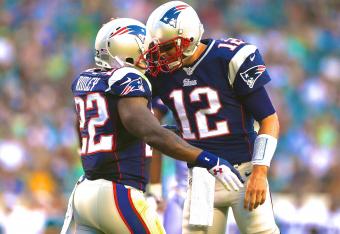 Questions about the New England Patriots offense, anyone?
Friday's preseason win over the Philadelphia Eagles was the kind of dominance we've seen from the Patriots for years, but with none of the same players.
Same Patriots flavor, new Patriots look.
Of course, there's the caveat that this is a preseason game, but for 16 total plays on two drives (six plays on the first drive, 10 on the second), the first-team offense had its way with the Eagles defense. The Patriots showed incredible balance in doing so; the first drive was six runs, and the second drive was eight passes and two runs, bringing the play count on the first two drives to an even 8-8.