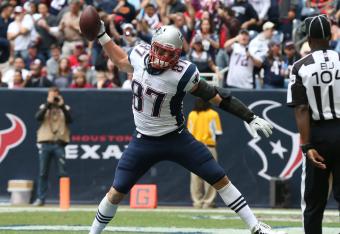 Matthew Emmons-USA TODAY Sports
Tom Brady is the most important player on the Patriots offense, but Rob Gronkowski is giving him a run for his money.
Few would admit that the absence of the tight end was the true source of the Patriots' offensive woes, but after six games back in action, few will deny his return is one of the primary sources of their resurgence.
The numbers speak for themselves.
Before Gronkowski's return, the Patriots offense had scored more than 23 points just once. Since his return, they've scored fewer than 27 just once.